A previous version of this article stated that the Newfield girls basketball team finished the season 10–1 and Katie Moravec reached the 1,000-point mark. The Trojans finished with a record of 5–1 and Kelly Moravec was the one to eclipse the 1,000-point mark. The Finger Lakes Community Newspapers regret the errors.
The Newfield girls basketball team topped Dryden 75–17 on March 2. Kelly Moravec racked up 31 points and Katie Moravec scored 21. Jenna Goodwin netted 10 and Maura Wood-Ellis logged eight. For Dryden, Lauren Guilini scored nine points and Sindi Pinckney finished with five.
Another victory and their first loss of the year concluded the Trojans' season with a record of 5–1. In that two-game stretch, Kelly reached the 1,000-point mark as a member of the team.
Dryden's boys team defeated Newfield 55–50 on March 2. Ben Hicks led the Lions with 18 points followed by Xavier Scott with 17. Hicks and Scott also recorded double-doubles with 13 and 11 rebounds, respectively. Armando Gonzalez tallied nine points and Ryan Wiser brought down seven rebounds. Jacob Humble led the Trojans with 17 points in the game.
Groton took a one-possession loss to Ithaca on March 2, losing 67–64. Kalib Manning and Jackson Slade tied for the team lead in points with 19. James Lucey scored 14 points, rebounded nine balls and dished out five assists.
Both teams played against each other on March 4 with Ithaca winning 75–69. Manning dropped the most points for Groton with 24, and in doing so eclipsed the 1,000-point mark. He is the fourth male basketball player to reach such a mark in school history – Steve Brown (1,373; a total reached prior to the introduction of the three-point line), Ethan Tillebin (1,144), and Jeremy Richardson (1,084). Manning also finished the season as one of the state's top male offensive players, ranking 13th in points per game with 21.4.?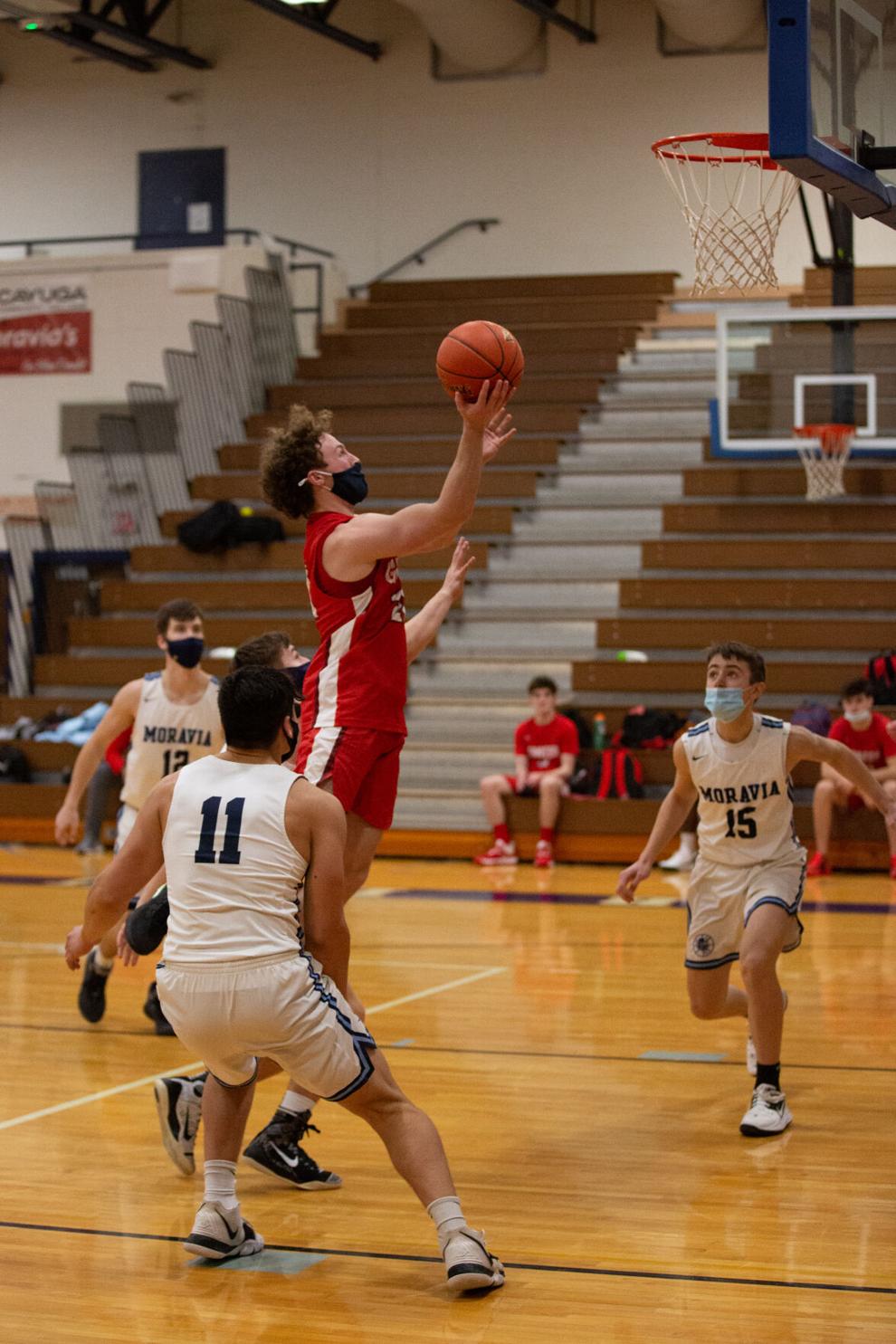 Ben DeMatteo and Lucey each scored 13 points, and Mason Slade and Omari Riley-Isreal both scored five. Lucey finished the season ranked 16th in the state in rebounds per game (10.1) and 19th in blocks (1.7).
Lansing's girls basketball team breezed past Trumansburg 53–23 on March 3. Sydney Burke scored a game-high 15 points for the Bobcats. Brooke Walker scored 10 and Ashley Bell dropped eight. Abigail Jackson led the Blue Raiders with seven points.
The Bobcats won the rematch as well on March 5 by the score of 50–32. Destiny Torres led all scorers with 16 points. Lauren Evaneck and Burke logged 10 and eight points, respectively. For Trumansburg, Lauren Millspaugh led the team with 13 points followed by Ashley Schappi with eight.
Candor's boys basketball team outlasted Trumansburg 52–45 on March 5. Joel Dougherty recorded a game-high 22 points for Candor. Nick Thomas totaled 13 points and Will Zimmer collected 10. Thomas also logged nine rebounds, three assists and a pair of steals. Tanner Potter was the Blue Raiders' leading scorer with 15 points followed by Lucas Taves with a dozen. Both Jamie Schappi and Aden Alexander scored five points.
Candor's girls basketball team lost 45–32 to Newark Valley on March 2. Braelyn Hornick scored a team-high 10 points to go along with her seven rebounds. Kadrianna Foster and Cassie Doane both scored eight points and rebounded five shots. Shelby Swartz finished with a game-high 12 rebounds.
Newark Valley also won the March 4 rematch 71–41. Hornick led all scorers with 17 in the game. Doane added eight and Swartz contributed six. Foster scored five points.
The squad also dropped a double-overtime contest to Tioga 38–36 on March 5. Hornick scored seven points, handed out four assists and rebounded a game-high 16 balls. Foster scored seven points and stole three passes. Doane finished with sxi points, six rebounds and four steals. Pearl Ricardo gathered six points and Swartz tallied six rebounds and three steals.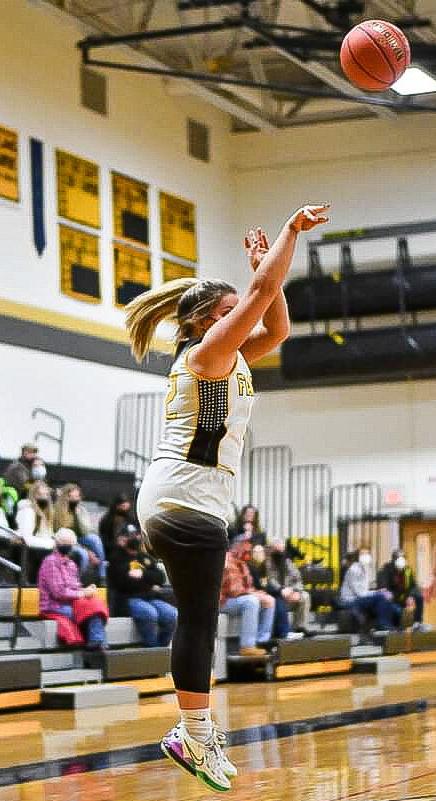 South Seneca's girls basketball team finished the regular season undefeated (11–0) after winning a pair of games this past week. The Falcons first defeated 51–18 on March 5. Emma Fletcher's 18 points led the squad followed by Allissa Fletcher's 11. Logan Shaulis scored seven points.
The Falcons then wrapped up their season with a 45–35 victory over Dundee/Bradford on March 6. Emma once again led South Seneca in points with 21. Allyson Kenyon scored 10 points and Allissa tallied nine.
The Spencer-Van Etten boys basketball team split a pair of games against Elmira-Notre Dame this past week, losing the first game 64–61 on March 2. James Sutherlin was the Panthers' leading point getter with 22. Matthew Byrne racked up 17 points, and Marcus Brock and Matthew Merrick scored eight and seven points, respectively.
Spencer-Van Etten took the second matchup decisively 59–34 on March 4. Sutherlin boasted 26 points to lead all scorers. Byrne chalked up 11 points and Tyler Doster scored eight. Merrick recorded six points.
The Panthers lost their season finale to Waverly 58–46 on March 6. Sutherlin led all scorers again with 17 points. Merrick and Byrne scored 11 and nine points, respectively.
Wrestling
Lansing was bested by Newark Valley 36–24 on March 2. Despite the loss, a couple of individual wrestlers were able to win bouts. Anthony McMillan pinned Kaiden Pado in 1:57 in his bout, and Jermaine Fisher won the 172-pound bout via pin of Josiyah Young in 2:22.