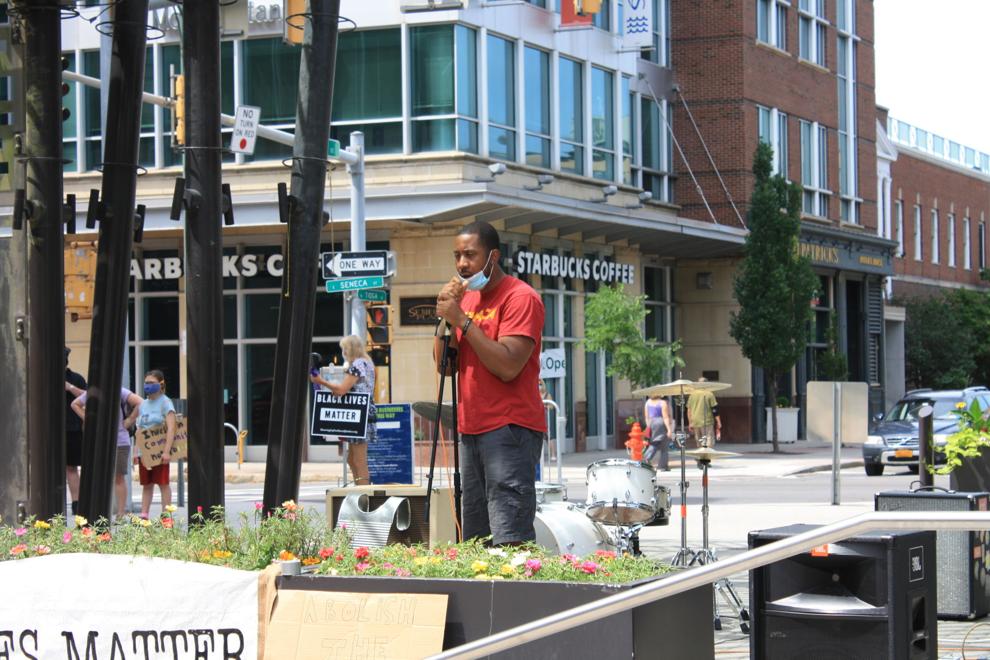 Best Social Justice Activist: Jordan Clemons
Humbly, Jordan Clemons said "activist" is a title others often give to him for his work on Unbroken Promise Initiative, an organization to benefit those who have been "disenfranchised, marginalized and victimized by systemic oppression" in Ithaca. He said his mother, who died in 2016, had a significant impact on his life, starting from a young age when she taught him about the fight for equality for Black people in Ithaca.
He said he also wanted to thank his family, those who have donated to Unbroken Promise, and Yasmin Rashid, a childhood friend and partner in Unbroken Promise, for the support they have given him throughout his life and community work.
"We need people that really have a passion and have a conviction for all of humanity and for the world that we live in, and it starts right here in our backyard," he said.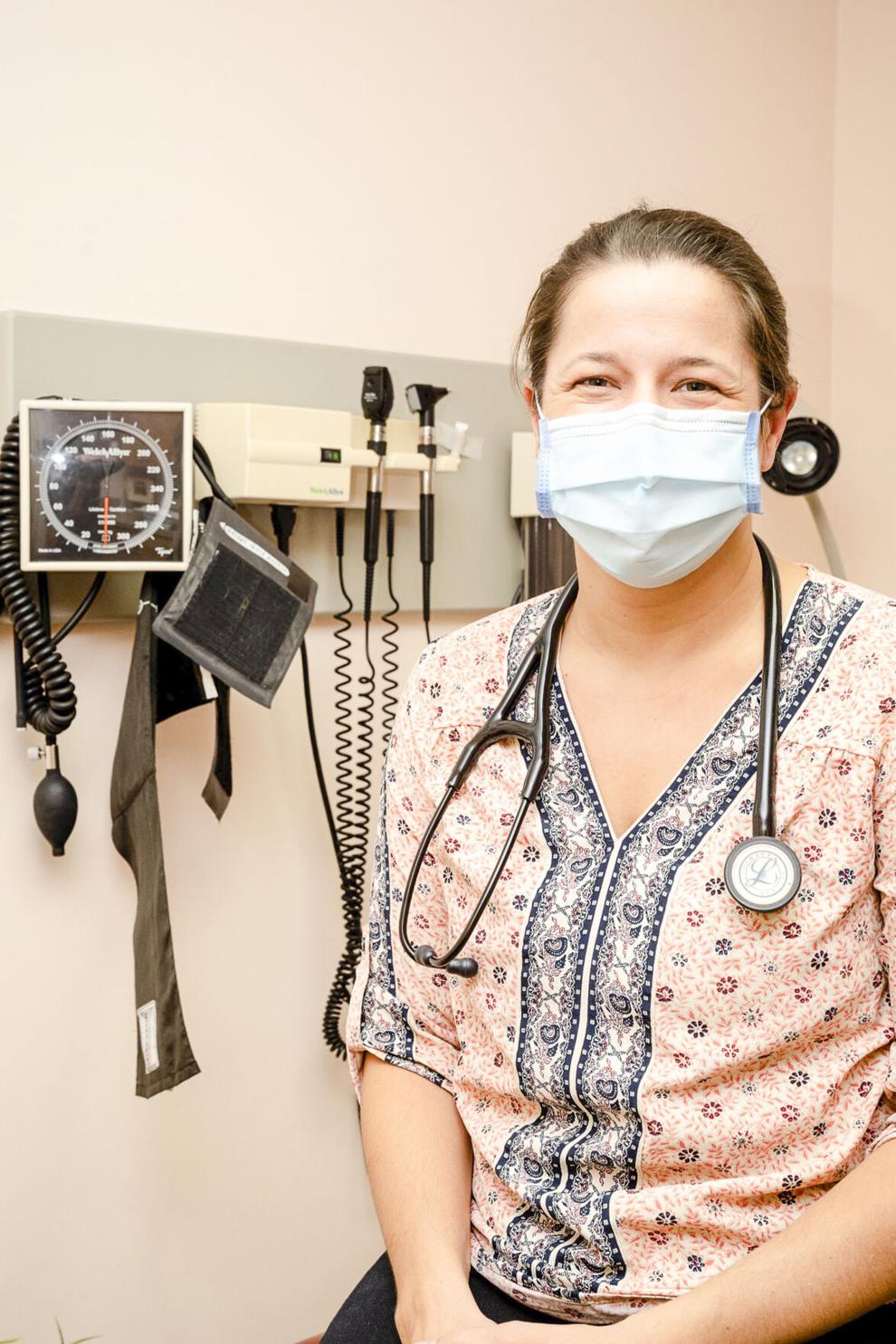 Best Primary Care Doctor: Alexandra Karnow
Part of Cayuga Family Medicine's providers, Karnow is part of a team of doctors that brings a "high-caliber, intelligent team of physicians and nurses serving our patients." Her extensive experience ranges from her medical degree at New York College of Osteopathic Medicine to being a clinical assistant instructor for SUNY Upstate Medical University in Syracuse. In addition, she is fluent in Spanish and English and conversational in German, an excellent range that patients of all backgrounds can appreciate.
Best Veterinarian: Colonial Animal Hospital
Colonial Animal Hospital opens its doors to your pets with a number of services for them, including alternative medicine like acupuncture or holisitc care "to look at all aspects of the entire animal and be open to using a variety of treatments,"?according to their website. Under preventative care, the veterinary hospital also offers wellness exams, vaccinations and flea/tick/parasite control, essential to the health of animals — all while doing this with the utmost care.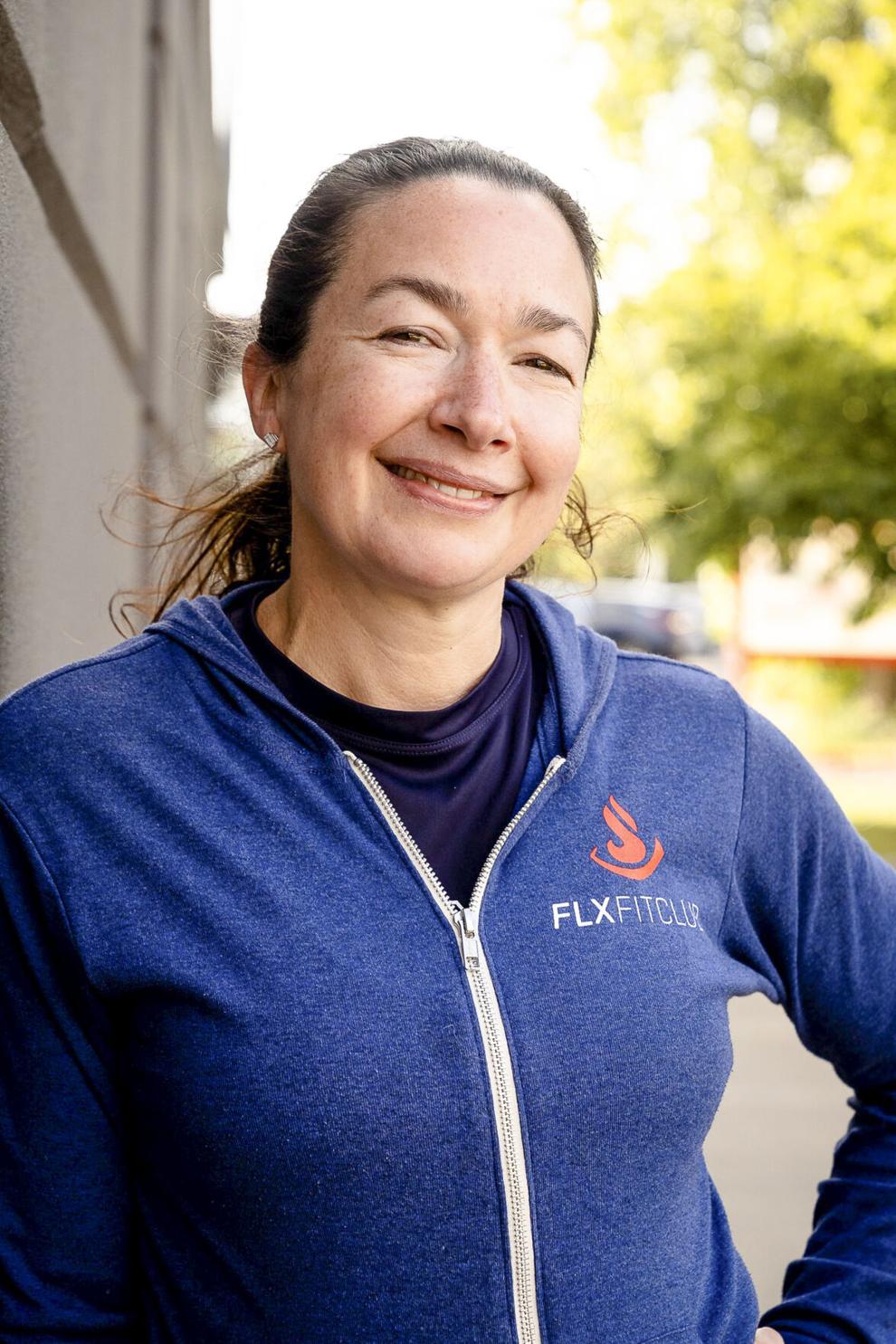 Best Entrepreneur: Chantelle Farmer
Although FLX Fitclub, which opened March 2017, closed temporarily in the spring, Chantelle Farmer, co-owner and general manager, is back in business. FLX has since moved its typically indoor workouts like cycling to an outdoor venue, offering a pandemic-friendly group workout space. She said that although she is surprised to have won the award, she is flattered and thankful for the vote of confidence.
"In terms of being an entrepreneur, I mean, my gosh, there's so many great business people in Ithaca," she said. "I've seen a lot of people out in the community also having to do creative things to stay alive. So it's definitely been a tough, tough year for small business, and … I still have a lot to learn about owning a business, but I guess that's what makes it fun."
Best Dentist: Ira Kamp
Dr. Ira Kamp, this year's winner for Best Dentist, said he appreciates that people would think of him and his work when voting for this award. He enjoys working in dentistry — and taking a break to jam out with his bandmate and wife Marnie O'Shea — because he said it is a profession in which people will be honest about their dental problems, or else risk a procedure that is more painful than they need.
He said he is honored to receive this accolade because it shows people trust the work he provides.?
"[A dentist's office is] a very authentic place to work," he said. "I can have really straight conversations with people, and I really enjoy that."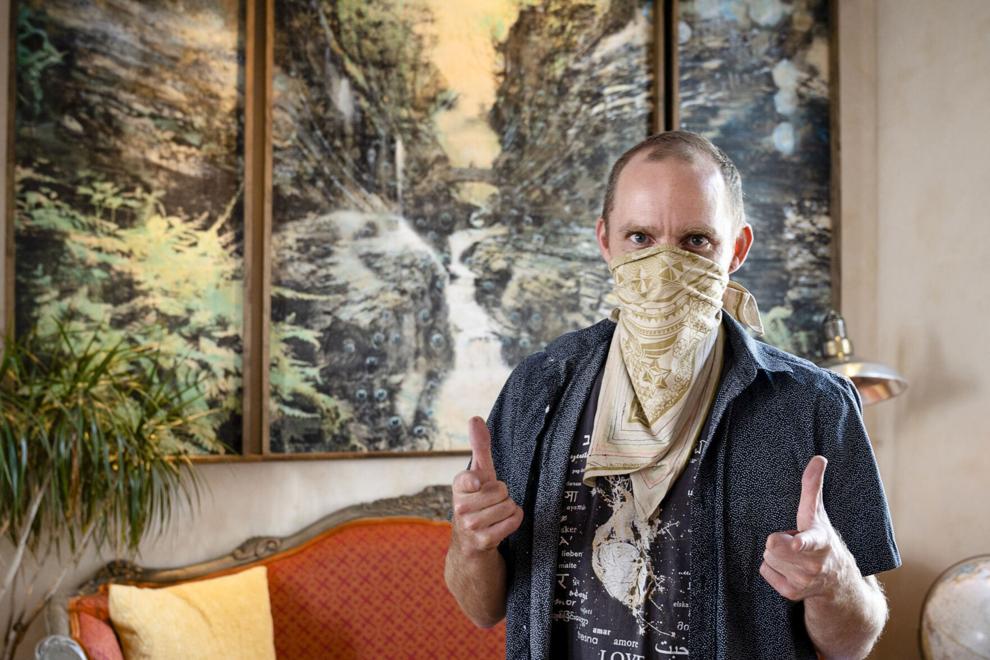 Best Visual Artist: Ryan Curtis
Nature-inspired artwork meets faded colors and layered patterns in Ryan Curtis' artwork, created through experiential printmaking using wood, paper or raw canvas. According to his artist's page, Curtis is inspired by human and animal forms, sacred geometries and nature.
"I've [specialized] in animal totems — but also love portraits, landscapes-the abstract and the surreal," he said.
Best Keeper of Local Knowledge: Carol Kammen
Carol Kammen, chair of the Tompkins County Historical Commission, said she is delighted to be chosen for this award because recognizing the importance of local history is imperative. She said the collaborative efforts between herself and other historians in the county is what makes her job so special.
"I'm so pleased because I'm not the only one who does local history," she said. "There are a lot of us, and recognizing that it's important makes me very pleased for all of us."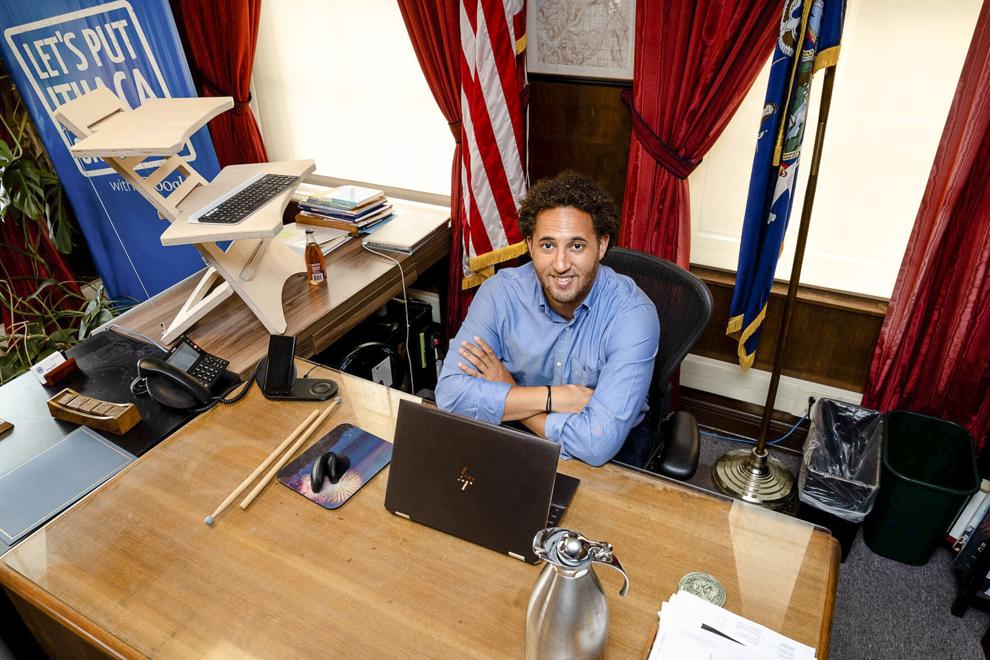 Best City Employee: Svante Myrick
Svante Myrick thinks this award is a mistake — at least, he said via email, in comparison to the talented people that "knock [his] socks off every single day" and make Ithaca an ideal place to live and work. Another second-time winner in the "Best of Ithaca" section — last year it was for Best Elected Representative — Myrick also loves to read fiction and graphic novels when not scrolling through his inbox.?
"The best part about being Mayor of Ithaca is getting to live in Ithaca," he said via email. "I love this city, I love the people who live here and I'm grateful for the opportunity to serve it. Every day, even the longest, hardest day, is a blessing."
Best Local Philanthropist: Purity Ice Cream
Without an $80,000 donation from Purity Ice Cream, the Alex Haley Municipal Pool at the Great Ithaca Avtivities Club may have never opened this summer. The pool was closed early on in the season due to both the shutdown restrictions and the city's pandemic-related financial woes, however Phase 4 of reopening would have allowed the pool to open had it had the funding. That's where Purity stepped in. Thanks in part to the ice cream shop's donation, the pool opened and youth programming commenced.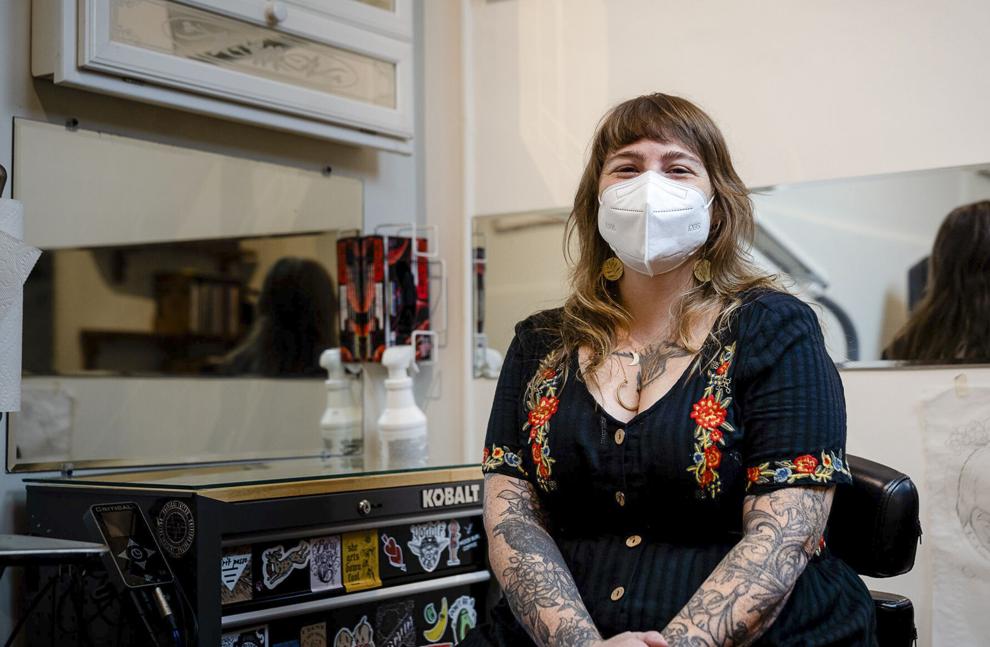 Best Tattoo Artist: Phoebe Aceto
Operating out of Here's To You Tattoo & Piercing Shop, Phoebe Aceto's botanical and earth-inspired designs have exalted her to this award, something she said she is honored to receive. Though she said the job is often demanding, she enjoys the challenge.
"There's a lot of talent in this town, and it just makes me feel really good … that clients put their trust in me like that," she said. "My favorite part is to be able to really trust and follow my instincts more and that my clients trust that as well.