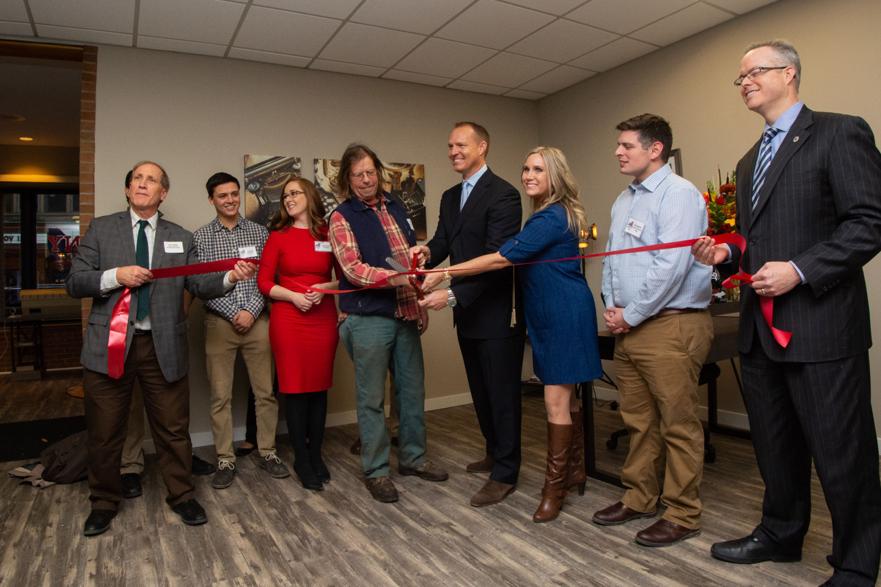 After several years of being absent from Ithaca's airwaves, WENY is back with a new 24-hour news channel dedicated to Ithaca called NY Local Ithaca, which will be broadcast on Channel 11 by Spectrum.
The fight to bring WENY back has been a long battle since they, along with WSKG, were eliminated from the city in the past few years.?The idea for a 24-hour news channel came from Brian Lilly, who, along with his brother, both attended Ithaca High School. During their time here, they saw that the area was lacking in television news coverage. The process of getting this operation together was a tiresome one, but Common Council member George McGonigal is more than happy to see it wasn't all for naught. He and Brian Lilly were the team that brought this dream to fruition.
"Spectrum took over from Time Warner Cable; they dropped WNEY and WSKG are the Binghamton and the public station, for no apparent reason," McGonigal said. "Both of those are favorite stations of mine. WENY covers Ithaca news and sports better than anybody else, certainly better than Syracuse. I called the regional rep for Spectrum several times in an attempt to get everything back. They resisted for a couple months. It was Brian that really kind of got things going. [...] I kind of started the ball rolling but I have to say Brian did the majority of the work. He made the agreement with Spectrum; because it was all Spectrum, just trying to get out to the local area; not giving us a local choice. And still we haven't got WSKG back; we're still trying to fight them on that."
For the most part, the channel will be simulcasting the news from WENY as well as broadcasting weather forecasts specifically for the Finger Lakes Region, which will be updated throughout the course of the day. Along with this, the new channel will also be creating some programs of its own. Though some of those programs are still in the works, others will be making their debut on the network's first day.
Renata Stiehl, the news director for NY Local Ithaca, discussed some of the programs that are in development as well as what people can expect when they tune in.
"Well right now it's we have a program called The Senior Notebook that's produced by WENY and it's all about issues that matter to senior citizens," Stiehl said. "We also have a cooking segment that we produce in conjunction with the Food Bank of the Southern Tier that's aimed at cooking meals that are easy to make for people who don't have a lot of resources, or maybe you're just busy with their family and they need something quick and easy to do."
Stiehl also said that the new channel plans on partnering with plenty of local news organizations. Already the station has plans for a partnership with Ithaca College and is in talks with Cornell University in the hope of providing students a chance at putting their content on the air. Lilly is hopeful to expand the operation from the small staff they have now to further enhance the Ithaca news service.?