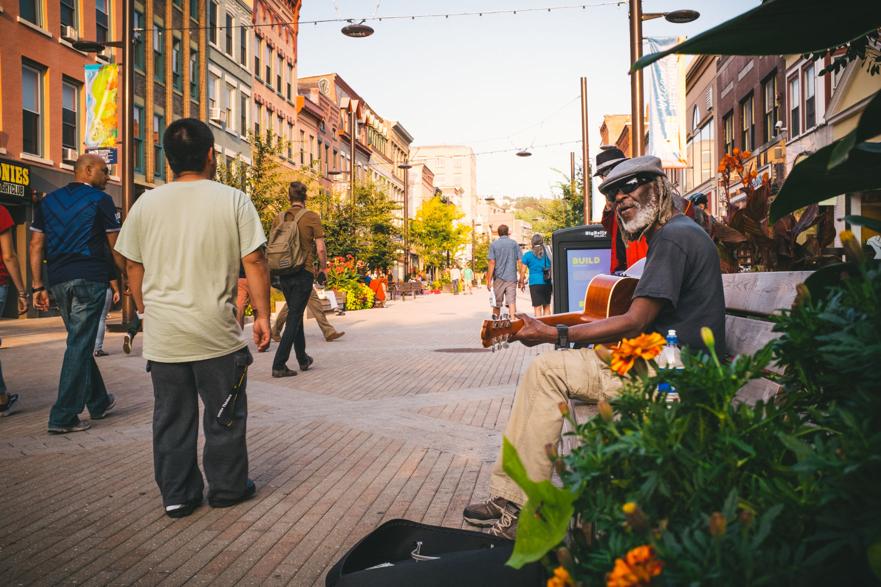 Ithaca has been named number one on the "2018 10 Best College Towns in America" list by Livability. While there are many great qualities to living in Ithaca, it's the small-town vibe and great music scene that really put Ithaca at the top of the list.
"Though Tompkins County (of which Ithaca is the county seat) has a population of more than 100,000 people, the area maintains a small-town feel, while still offering big city amenities. From outdoor recreation to a great live music scene, it offers students tons of things to do when they're not studying, including close proximity to more than 150 waterfalls, location on the southern tip of Cayuga Lake and the city's vibrant Ithaca Commons."
Some of the other reasons to live here, even if you aren't a student, come from the beautiful gorges, and other natural wonders that literally make Ithaca gorgeous.
"Even if you're not spending most of your time in the library or the lecture hall, Ithaca is still the place to be in central New York. For starters, it's a nature-lover's dream — there are more than 150 gorgeous waterfalls nearby, created by glacier-carved gorges thousands of years ago. Plus, it's located on the southern tip of Cayuga Lake, the longest of the 11 Finger Lakes, which means you can swim, kayak, canoe, paddle board and fish to your heart's content."
Livability said it graded cities based on the ratio of the city's median salary to its median one-bedroom rent, the percentage of the population between 20-29 years old, the number of jobs in the education sector per 1,000 jobs in the city, and the ratio of the median salary in the city compared to the nation for education jobs.?
Rounding out the list of ten are Charlottesville, VA; Gainesville, FL; Durham, NC; Champaign, IL; College Station, TX; Corvallis, OR; Lawrence, KS; Provo, UT; and Ames, IA.