The recent wave of protests nationwide came to Ithaca Sunday afternoon at the first of several planned weekly demonstrations focused on racist policing and resulting police brutality.
Protests and riots have broken out in dozens of American cities after the murder of George Floyd by Minneapolis police officer Derek Chauvin, which closely followed the release of the video of Ahmaud Arbery's killing (not by police, but lending to general racial animus) and the murder of Breonna Taylor in her house by Louisville police. The Ithaca protest saw none of the violence or rioting that accompanied some other demonstrations across the country, and featured a string of speakers before an organized march past City Hall and the Ithaca Police Department headquarters.?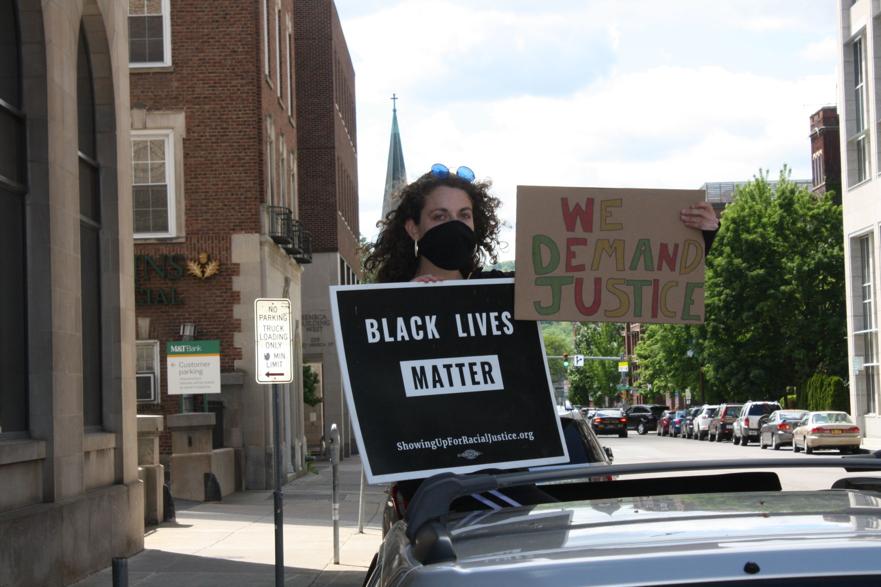 The crowd grew steadily from the event's 2 p.m. start, swelling to at least several hundred and possibly as many as 1,000 people by the time speeches ended and the crowd took to marching. The march briefly stopped traffic as the crowd crossed Green Street but only for a moment or two. The group chanted "No justice, no peace," "Black Lives Matter" and chants of George Floyd and Breonna Taylor's names.?
Outside of IPD. #twithaca pic.twitter.com/zi1NDmsp8X

— Matt Butler (@AllegedButler) May 31, 2020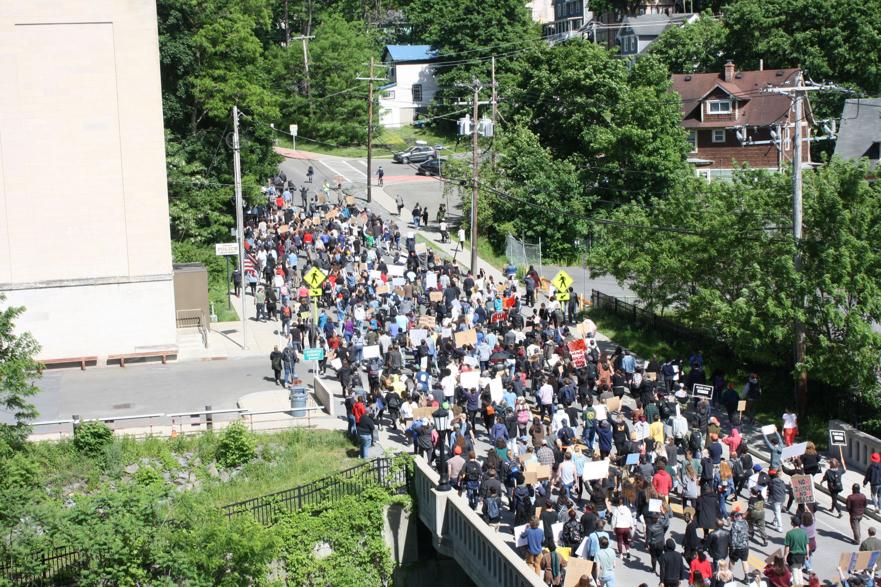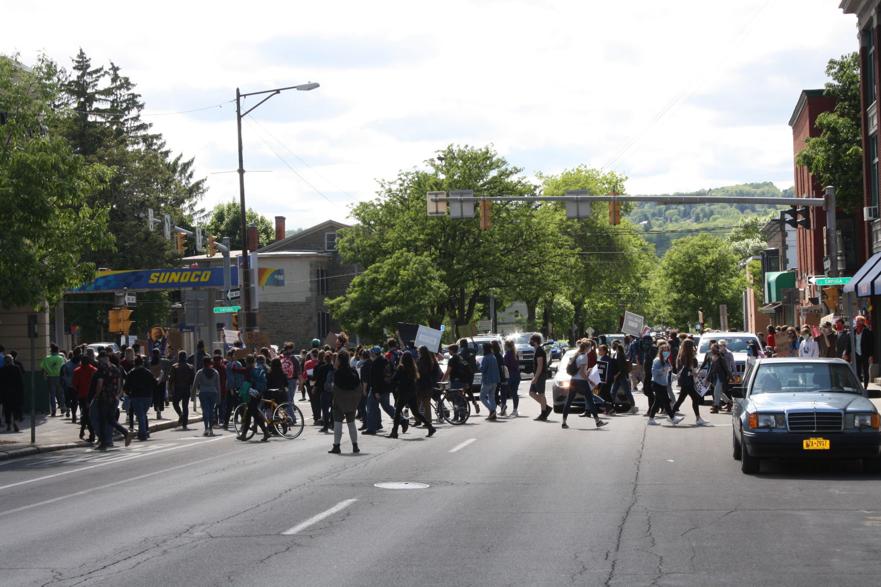 Speakers primarily focused on demanding more accountability and respect from police officers and, more generally, an overhaul of police culture in general and the impunity that it allows police officers when they hurt or kill people, especially minorities and even more specifically black people.?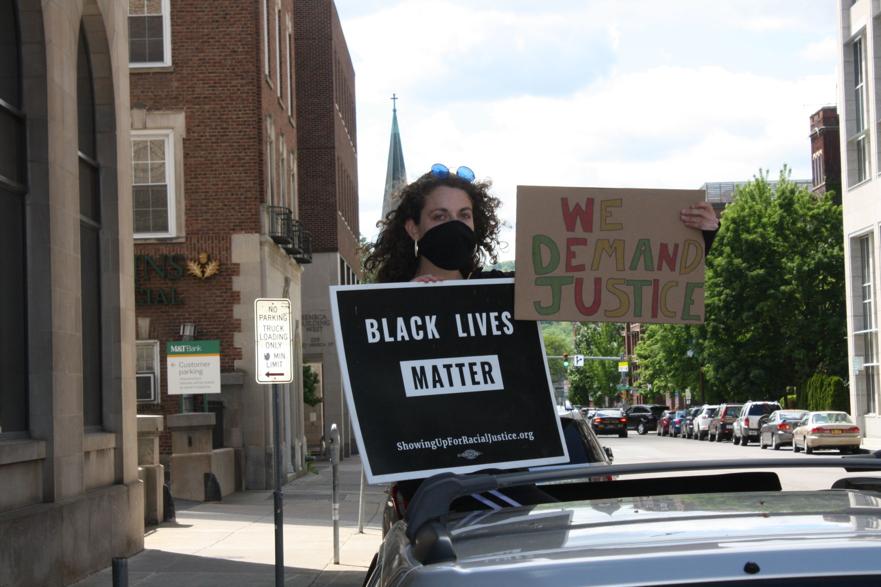 Many speeches also called on the white community, locally and in general, to step up and help black people in the effort to stop police brutality. That's a common refrain, and one that more than a few of the speakers noted: that whatever level of frustration or pain the white community experiences when these things happen pales in comparison to what the black community feels then.?
"Be my accomplice, don't be my ally," one speaker, Travis Brooks, said. "Understand what's really going on."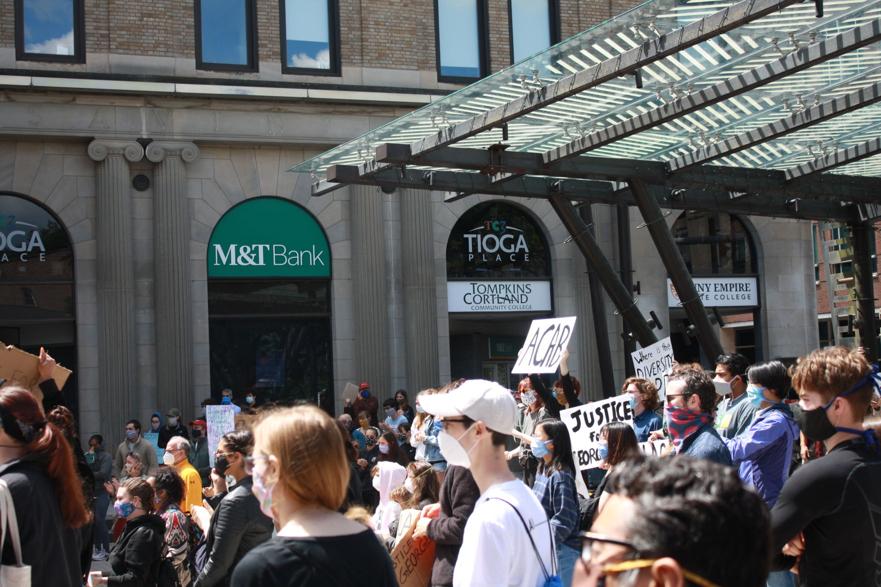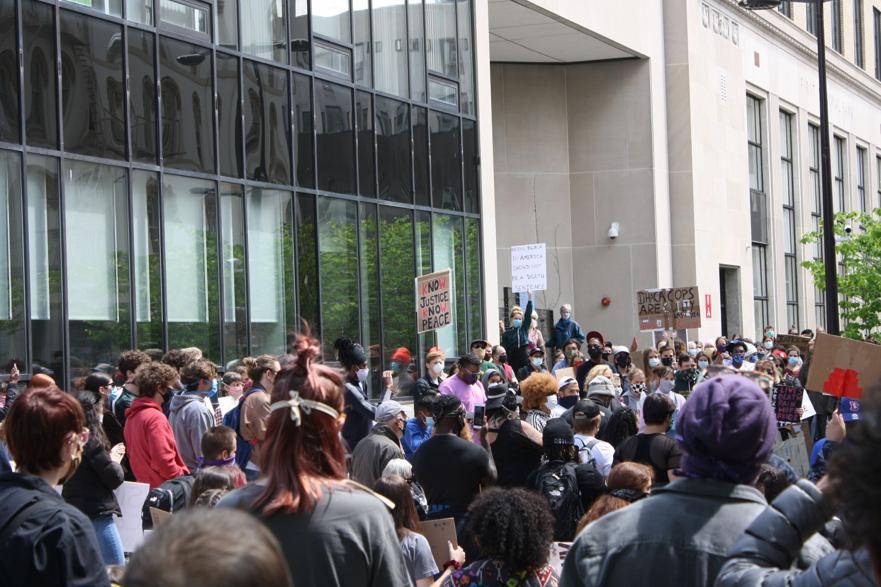 Frustration also shone through in many of the speeches. One speaker, a 16 year old girl, spoke through tears about the daily fear she experiences as a black person. The fieriest address was delivered by Aundre Seals, who later led the march around downtown. He began by pointing out the black experience in America has basically moved from slavery to chattel to segregation to mass incarceration.?
"The past 30 years, that's the good sh*t?" Seals said. "F*ck off. You cannot be silent."
Phoebe Brown also led the group in kneeling several times during moments of silence for prior victims of police violence.?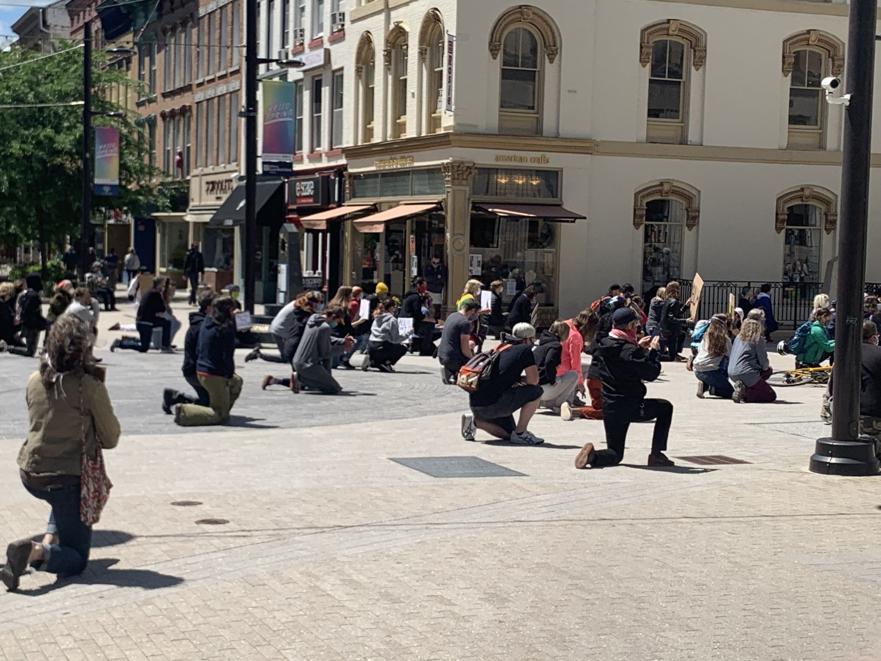 Those addressing the crowd also challenged politicians, policy makers and local media, arguing all had been complicit in allowing racism to foment in communities both here and elsewhere. Several speaking additionally mentioned the most prominent incident of local police brutality, last year's Commons incident that eventually ended with dropped charges for Rose DeGroat and a not guilty verdict for Cadji Ferguson after both were slammed to the ground by police after an altercation with another group of people.?
Notably, the action was held without the endorsement or involvement of Standing Up for Racial Justice or Black Lives Matter-Ithaca, the latter of which put out a statement clarifying that they were not involved. Both of the groups have been leaders of similar protests when they popped up over the last several years.?