ITHACA, NY -- From her office on the fourth floor of the Gateway building, Heather McDaniel has a view of much of downtown Ithaca. The ever-changing skyline is bolstered by the near-constant construction of new developments. It's a view that McDaniel can take a lot of credit for.
As the president of Ithaca Area Economic Development (known as Tompkins County Area Development until recently), she's had a hand in many of the projects and businesses that have grown in Ithaca in the past 13 years, from the Hilton Garden Inn on E. Seneca Street to Emmy's Organics, a local manufacturer whose goods are found in stores across the U.S. and Canada.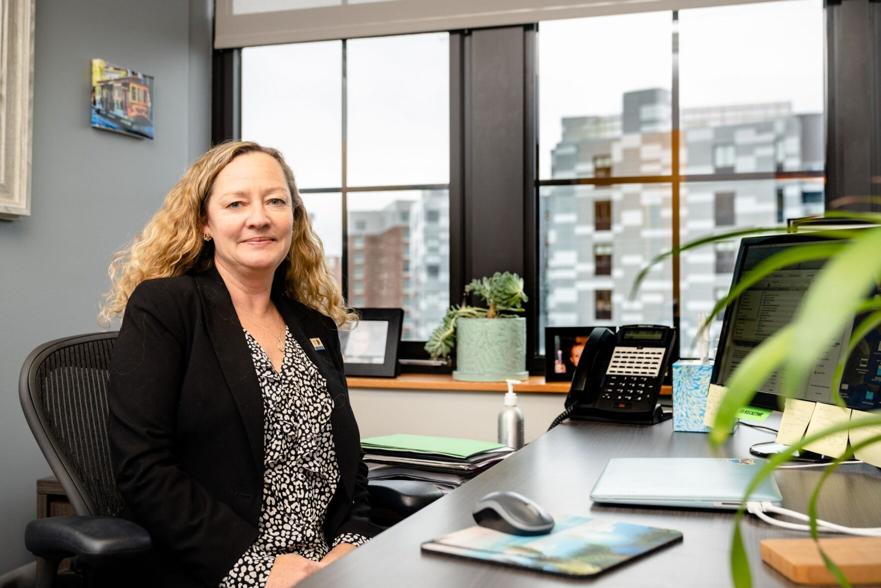 Ithaca Area Economic Development (IAED) has been operating since 1964. According to McDaniel, the mission is to "help businesses start here, stay here and grow here." The non-profit offers a range of services, including administering tax incentives, providing loans to start-ups, and even acting as a type of liaison for local businesses who are looking for resources.
"The range is quite broad, because the organization essentially operates the Industrial Development Agency, and the IDA uses various techniques to invest in larger projects," Larry Baum, chair of the Board of Directors, said.
McDaniel said the organization has been working in collaboration with the city for some time in an effort to increase density and promote a more vibrant and active downtown.
"That contributes to the quality of life and it's part of the reason people want to move here and be here," she said.
Because of the range of projects IAED works on, some are easier to spot than others. On a walk through the Commons and the downtown core, you're almost always looking at something the organization had a hand in. The larger developments in town, like Harolds Square, the Marriott and City Centre, plus projects currently undergoing the review process like the Green Street garage towers and conference center, have all been made possible by the IDA's tax abatement program that IAED helps facilitate.
Essentially, the program grandfathers developers into their property tax burdens over a seven-to-10-year period. The first year, they pay the same property tax that the property was most recently valued at, and then that amount increases year after year, until finally the developer is paying the full property tax amount for the building.
According to McDaniel, the Mariott is a good example of this. Before they built the hotel, the property was a vacant piece of land worth $4,000. The value of that building is now more than $18 million.
"When we started abating the new value, they paid $100,000 in property taxes, and that number will go up over 10 years until they're paying full taxes," McDaniel said. And that's not to mention, she added, the 75 full-time jobs created.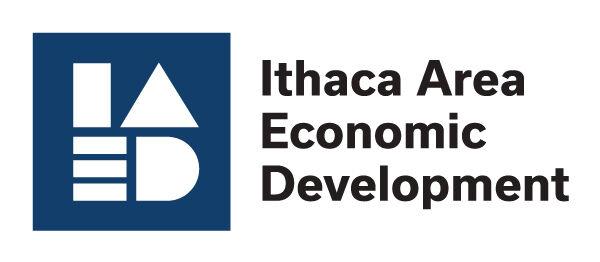 However, nothing is without controversy, and there are some Ithacans who are against the tax abatement program. But McDaniel argues that IAED helps facilitate inevitable growth in the most responsible way possible.
"Change happens whether we plan for it or not," she said. "The city of Ithaca has done a good job with updating their plan and zoning to see development happen responsibly downtown. IDA has helped implement that mission."
As for Baum, he said without the tax abatement program those projects wouldn't have happened at all, as the dense downtown core isn't a cheap place for developers to build.
"People view [tax abatements] as a giveaway to people who would be able to afford to do a project anyway," he said. "But what we learn as we dig in and understand the numbers is those kinds of projects would go elsewhere […] Many times developers wouldn't come to this community […] These kinds of projects are good for employment, good for the community and bring in far more property tax than not having them would."
He also pointed out that the abatements run seven to 10 years, but the projects have a 50-to-70-year life span, so it provides a long-term gain.
"People look at this in the very short run, but economic development has a long horizon," he said. "We don't do this just for us; we do it for our kids and our grandkids."
Mayor Svante Myrick, who sits on the Board of Directors, agrees that the city will see the benefits in the long-term, as more housing in the downtown core will in turn bring rent prices down.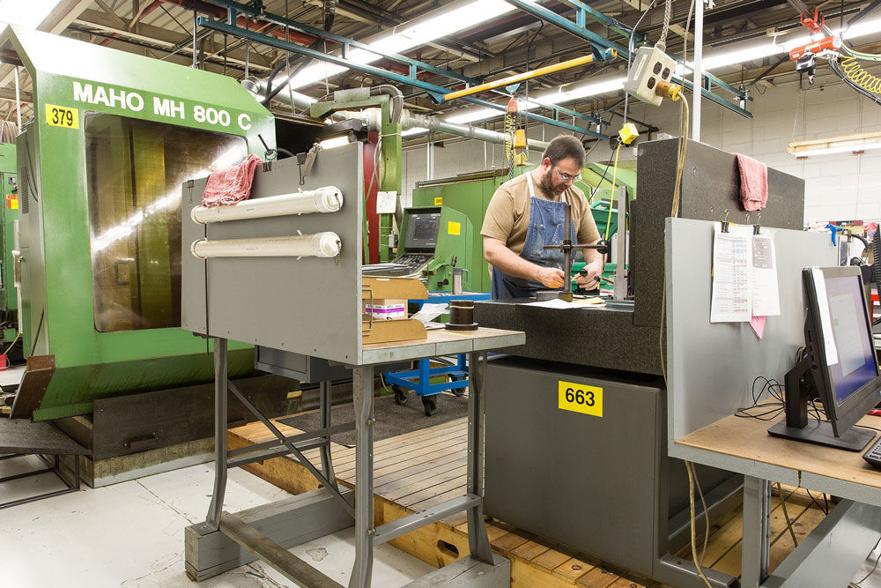 "We don't have enough housing in the city, and what that means is the people with the fewest resources get excluded," he said. "When demand exceeds supply, that drives rent up. But where there's an excess of housing, the rents are very cheap […] So the only way to do that, especially for satisfying demand and retaining the character of historic neighborhoods like East Hill, is to build housing in the core of the city."
Myrick recognizes that people don't like change, but said it beats the alternative.
"The downsides that come from economic growth we can manage a lot better than the downsides that come from stagnation and a decaying economy," he said.
He added the working relationship between the city and IAED is a good one, with open lines of communication and shared goals.
"There are economic development organizations in every county in the state, and ours is the best," he said. "The professionalism, the expertise, the sensitivity to local vision…they're extremely good at their job."
To his point, IAED is one of only 71 organizations in the world, and the first in New York State, to receive Accredited Economic Development Organization status from the International Economic Development Council. The accreditation program is a rigorous and comprehensive peer review process that measures economic development organizations against professional standards.??
McDaniel said in her first year at IAED, getting that accreditation was one of her goals.
"We said we're going to work toward that, and it was about an 18-month process," she said.
In 2019, IAED reported to have created 54 new jobs, worked on 23 new projects and retained 159 jobs. The interesting thing about IAED's work, according to both McDaniel and Baum, is that every project, and the services the organization provides to it, is different. For example, IAED delivered a tax abatement package for the affordable housing units at 327 W. Seneca St., an incentive package for the purchase and renovation of a building in Dryden for Emmy's organics, and a sales tax incentive for the renovation of a building in the Cornell Business and Technology Park for start-up companies Conamix and Ecolectro.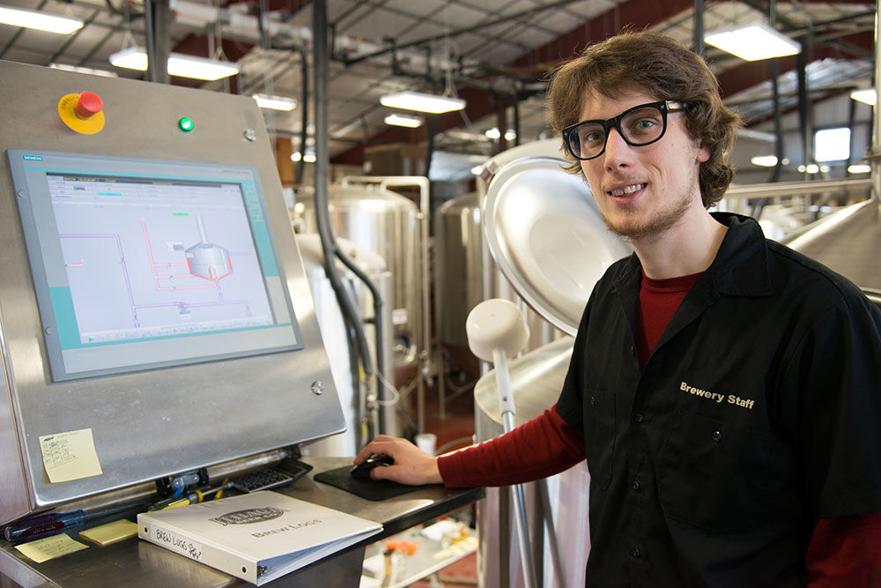 IAED also has a revolving loan fund program, which was designed to serve the needs of early stage companies. For instance, South Hill Cider received a $75,000 loan for the construction of a production facility and tasting room, while the Rosie app received $100,000 to work on growing existing wholesale partnerships to accelerate the platform's rollout.
Additionally, IAED facilitates the Tompkins County Tourism Capital Grants program, which is funded by the county's room occupancy tax, and last year helped distribute $200,000 to local programs, such as Friends of Stewart Park, the Hangar Theatre and Ithaca Farmer's Market.
Of the myriad projects McDaniel has worked on, she points to the Transonic Systems project she was part of shortly after starting at IAED as the project closest to her heart. Transonic was founded in 1983 and manufactures ultrasonic and laser Doppler blood flowmeters for medical research, intraoperative surgical use, and clinical patient monitoring. In order to expand, the company needed a sewer line.
McDaniel said she spent the better part of three years working with the town, engineers and abutters to put together a small sewer district to extend the sewer line.
"They were founded here, their world headquarters are here," she said. "We were able to get some state funding to reduce the costs of that construction and they were able to expand."
In March, McDaniel said everything came to a screeching halt with the onset of the COVID-19 pandemic. IAED had to work with the state to at least allow one site to finish the roof so that it wasn't damaged by snow and rain after construction was forced to stop for an indefinite amount of time.
Luckily, building was able to resume and ramp up over a period of several months and, for the most part, things are back in full swing. Harolds Square recently took down its construction fencing, and, if recent Planning Board and Zoning Board of Appeals meetings are any indication, development is still thriving in Ithaca.
Baum lauded McDaniel and the rest of the IAED team for how it managed to adapt and keep moving forward during unprecedented times.
"They have been resilient, creative and forward-looking all during this year," he said. "It's been wonderful to watch. They continue to say, 'OK here's where we are and here's where the opportunities are. We can make this community recover better than it was.'"
For McDaniel, all the work is worth it to make Ithaca "a place where people can work and play and live."
"My view has certainly changed," she said. "I love looking out and seeing all my projects. It makes me smile."
?