? ? ?Ithaca Rescue crews were dispatched Sunday to an injured hiker on the trail between upper and lower Buttermilk Falls State Park. Tompkins County 911 Dispatchers received a call around 3:00 p.m. for a woman with an injured ankle who remained on the trail, unable to walk.??
??? A crew of State Park Police, Bangs Ambulance Paramedics and Ithaca Firefighters made their way down the trail from West King Road, while a second crew made their way up from the Rt 13 entrance. IFD reports that the woman was found about halfway along the trail with a severe ankle injury. She was loaded into a rescue basket and carried down the trail to a waiting Bangs Ambulance where she was treated and transported to an area hospital.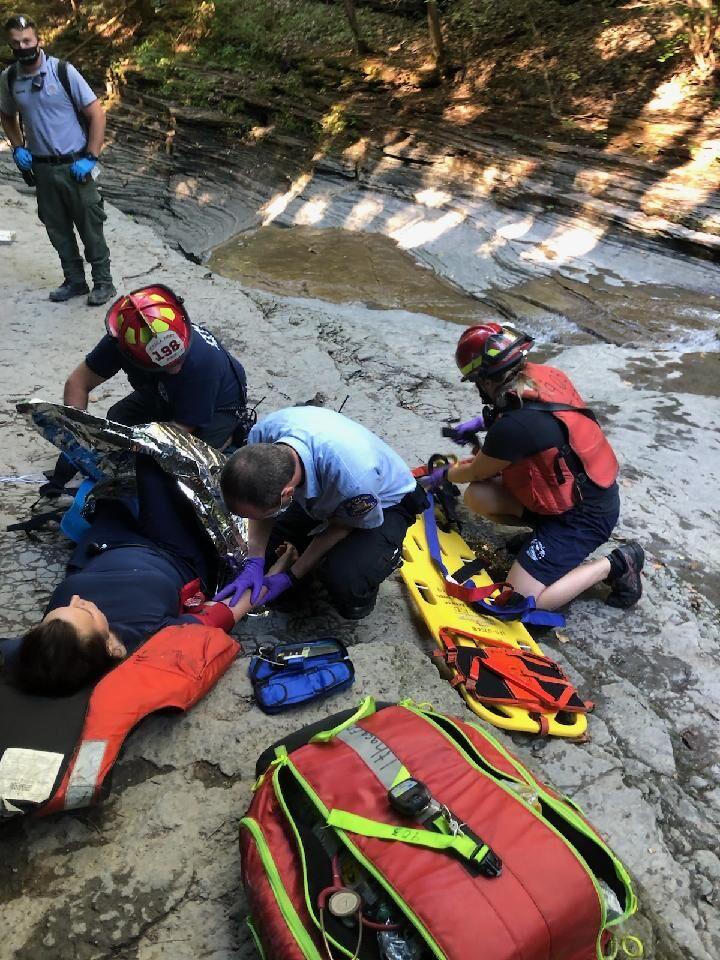 ?? Many other calls for help this season, in and around Ithaca's gorges, have kept the department's technical rescue team busy. IFD credits the woman with knowing her location, allowing for a quicker recovery operation.?