Twenty-eight students and four teachers have been quarantined since last Tuesday due to a student from the Junior-Senior High School testing positive for COVID-19 at the Groton Central School District.
The student who tested positive had not been in school since last Monday, Sept. 21, and did not attend school while they were symptomatic. According to Jacob Roe, Assistant Principal of the Junior-Senior High School, the family of the student who tested positive had notified the district prior to the district finding out from the Tompkins County Health Department.?
The students and teachers currently quarantining began so from their last point of contact with the individual. Those students and teachers are expected to return to school on Tuesday, Oct. 6.
Superintendent Margo Martin issued a letter to district families Sept. 27 saying the health department completed its contact tracing investigation and had notified the district of its completion. At a Board of Education meeting on Sept. 28, Martin thanked the health department for its efforts.
"I can't say enough really about Tompkins County's Department of Health," Martin said. "Their response, their support. Probably had seven or eight conversations with them yesterday throughout the day, keeping me apprised of how things were progressing. I was just really grateful, right, that you have that support to assist you."
The district does not plan on stopping in-person learning moving forward despite the confirmed case. Martin said the teachers were "very, very much wanting to continue" teaching their students.
"The students will be watching the teacher on the screen," she said. "They will have an aide in the room, but they're still going to get their instruction. We're not going to see a disruption of instruction for a week because we have some teachers that have to be in quarantine and they were very much looking to have that opportunity. They were immediately contacting me and saying, 'Can somebody get my stuff here at my house so I can continue to work with the students?'"
Martin said the district is lucky that the student who tested positive only came in contact with four teachers since its staff is limited.
"In some respects we're fortunate we're on shifts because the individual was only here for a half a day, only exposed to four of our teachers," Martin said. "If that individual had been exposed to eight of our teachers throughout the course of the entire school day, we only had one sub available. I don't know what we would be doing. We just literally don't have enough adults in the building."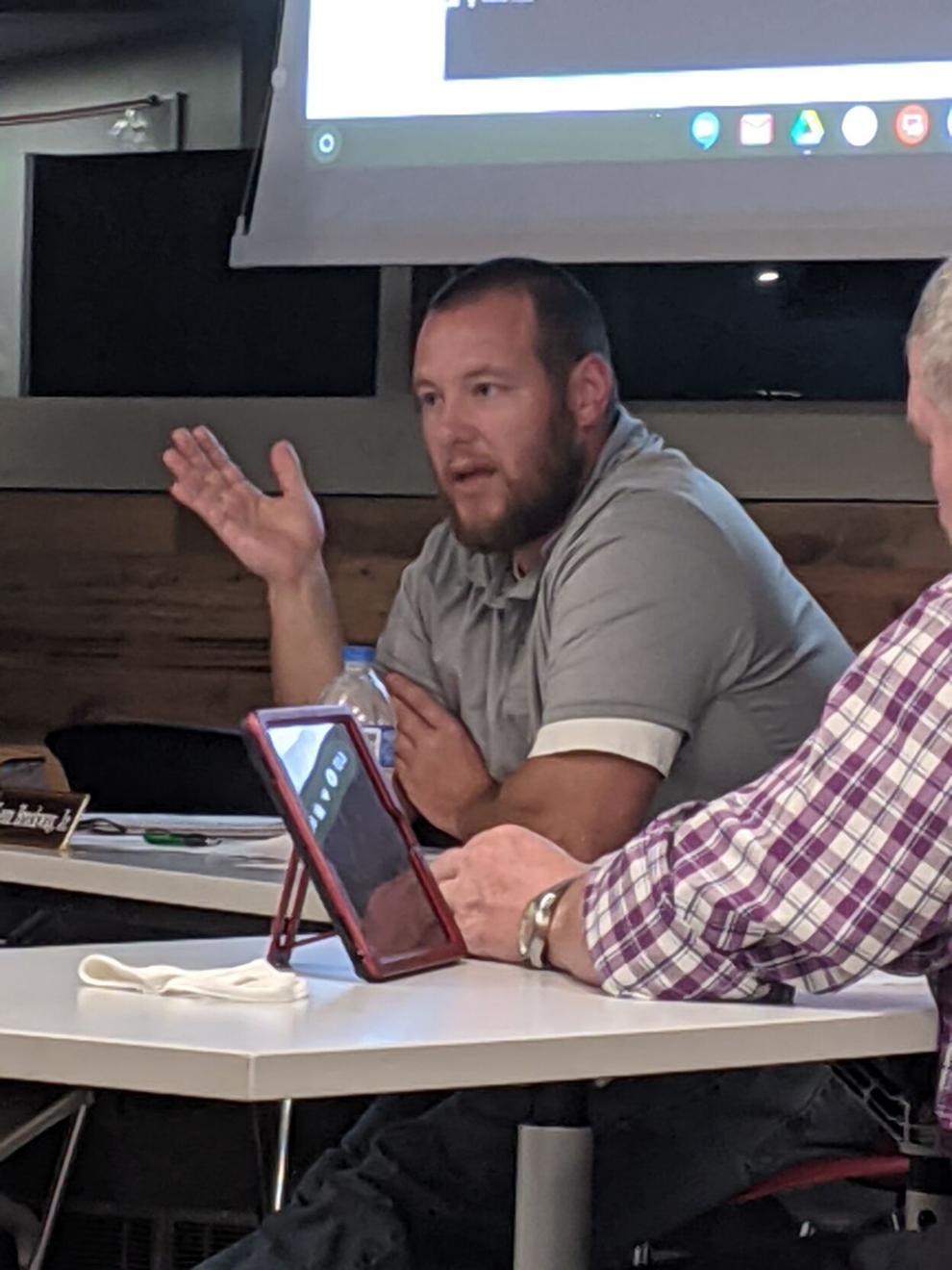 The reaction from the district families has been quite calm for the most part, according to Junior-Senior High School interim Principal Scott Poreda. Poreda said while he noticed some students felt uncomfortable coming into school this past Monday, and received some reservations from parents about sending their kid(s) to school that day, the majority appeared to be unnerved about the recent news.
"Most of the students I talked to, they said they weren't scared at all," Poreda said. "They just wanted to find out who it was because that was the juicy news. So there was some of that, but for the most part most of the students that were here said, 'I really just want my education.'"
Roe said it had no effect on the attendance of that day either.
"When we look at the attendance and when we took out those 28 kids, it was like an average day," Roe said.
The Junior-Senior High School was the first school to publicly announce a positive case this school year. DeWitt Middle School reported a positive case at its building last school year.