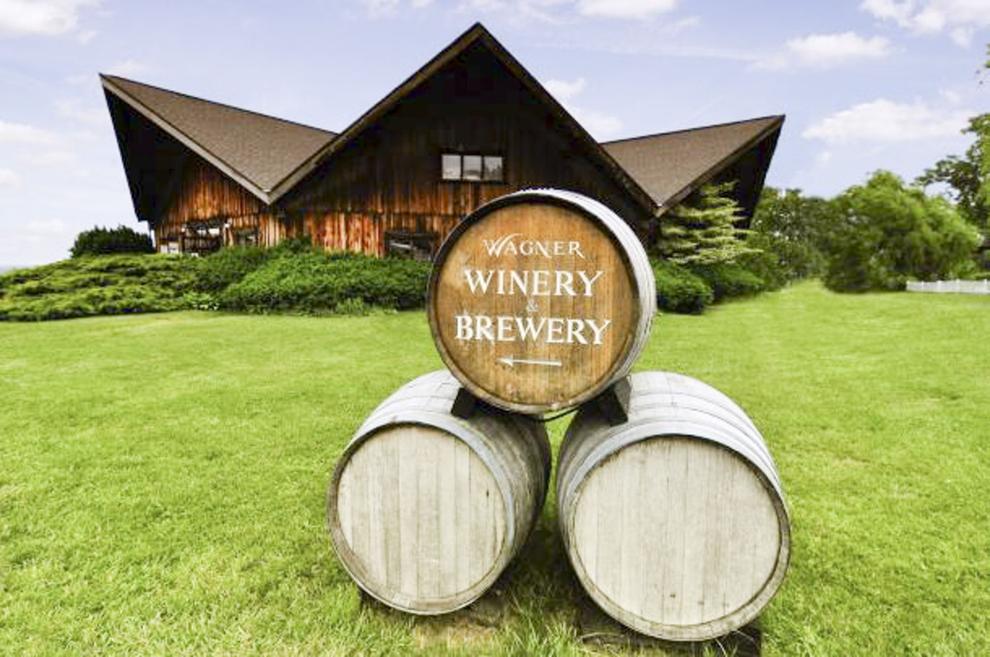 Tompkins Trust Company Promotes Brad Totman to Commercial Lending Relationship Manager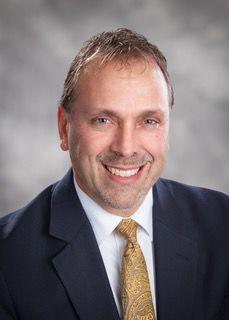 Tompkins Trust Company has promoted Brad Totman to Commercial Lending RelationshipManager.
Totman started with Tompkins Trust Company in 2012 as a Business Development Officer for the Cortland-Dryden region. He was promoted to Small Business Lending Manager in 2017 and now to Commercial Relationship Manager in 2019. He has over 20 years of experience providing outstanding service to commercial customers. Totman is a Cortland County native. He will report to Karen Parkes, Senior Vice President, Commercial Banking.
"Brad continues to provide our customers and community with excellent commercial banking services," said Karen Parkes. "We are thrilled to have him continue on our lending team and as an integral part of our Tompkins and Cortland communities."
Chris Pace Elected to County Board of Habitat for Humanity?
Chris Pace, Staff Accountant with Tompkins Financial, was recently elected to Board Treasurer of Habitat for Humanity of Tompkins and Cortland Counties.
Pace started with Tompkins Financial in 2017, after working with the William George Agency. He is responsible for maintaining accuracy and integrity of the general ledger system, as well as related subsystems. He also assists with the preparation of financial, regulatory and external reporting. He reports to Joe Wallitt, Vice President, Assistant Controller with Tompkins Financial.
"We are thrilled for Chris' officer appointment to the Habitat for Humanity of Tompkins and Cortland Counties," said Wallitt. "Chris continues to demonstrate his commitment to the core values of Tompkins Financial and to his community."
Habitat for Humanity of Tompkins and Cortland Counties is an affiliate of Habitat for Humanity International, a global, nonprofit housing organization working in nearly 1,400 communities across the United States and in approximately 70 countries around the world.
Wagner Vineyards Rings in New Year Following Historic 2019
Wagner Vineyards Estate Winery turned the page on four decades of producing world-renowned Finger Lakes wines with its most accomplished year to date. In total, Wagner Vineyards garnered more than 80 awards in 2019, from scores of 90+ points in premier publications to the Winery of the Year distinction from the prestigious New York Wine Classic.
"Our team has worked tirelessly in the pursuit of excellence from our vineyards to the winery, and we are extremely honored with the accolades that we received this year," co-owner and General Manager John Wagner said.
Seven estate-grown wines contributed to the New York Wine Classic award, including the 2017 Riesling Dry, which took home a Double Gold medal and was named Best Riesling on its way to Best White Wine in a competition that featured 113 wineries from across the state.
Wagner Vineyards achieved international recognition as well, with 10 wines earning scores of 90 points or above across esteemed entities such as Wine Enthusiast, Wine Spectator and Wine Advocate (full list below).
Wagner Vineyards won 78 medals – 36 Gold or higher – across 16 international competitions. The 2017 Riesling Semi Dry led the way with 10 accolades of Gold or higher, including Best in Show Riesling at the Great American International Wine Competition, Platinum at the San Diego International Wine Challenge, and Double Gold at the Pacific Rim International Wine Competition.
The success culminated closer to home in December, when the Seneca County Chamber of Commerce endowed Wagner Vineyards with its Business of the Year award. The Chamber honored Wagner Vineyards at its annual dinner and awards banquet at Del Lago Resort and Casino on Jan. 16, 2020.
"The cool, wet spring of 2019 made for a later-than-average harvest for us this year. Fortunately we had beautiful ripening weather this fall, and the fruit from our vineyards was able to fully ripen and develop great varietal character," John Wagner said. "Most of our fermentations have now wrapped up, and we are very optimistic that the 2019 wines will carry on the tradition of quality for Wagner Vineyards."
Hangar Theatre announces Managing Director MaryBeth Bunge's retirement
Hangar Theatre Company Managing Director MaryBeth Bunge will be retiring in Spring 2020. The search for the next Managing Director is underway.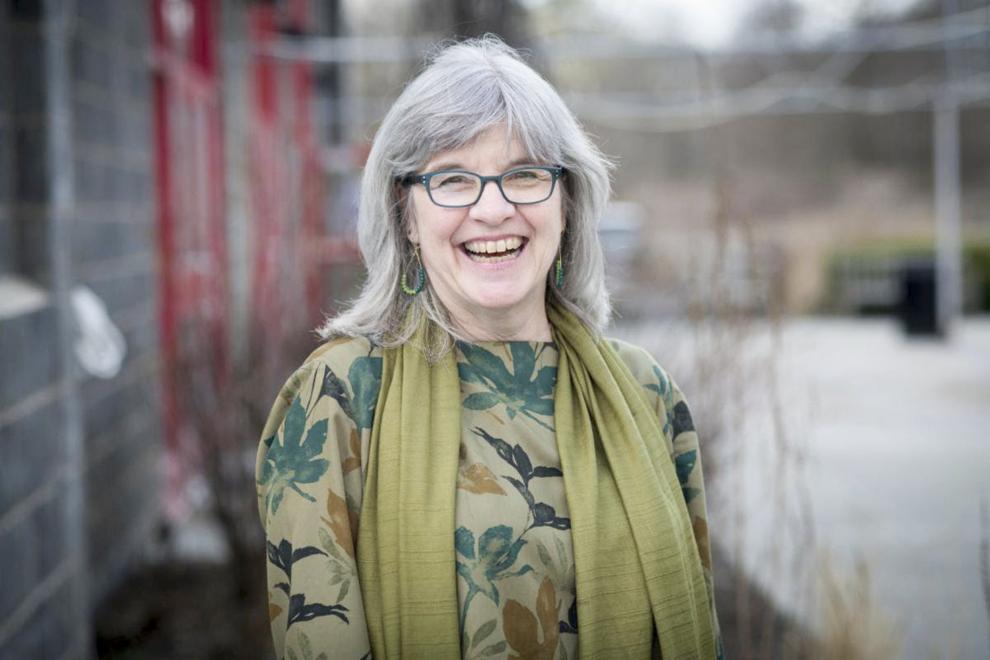 Under the joint leadership of Bunge and Artistic Director Michael Barakiva, the Hangar has grown its audience, secured new sponsors, attracted new and returning donors, and created a positive presence locally, regionally and nationally.
Earlier, Bunge played a crucial role in the Hangar's success as the development director throughout the Hangar for All Season's Campaign from 2007 to 2011, which resulted in the Hangar Theatre opening as a year-round venue.
Prior to her current role, Bunge served in a variety of leadership positions in nonprofit organizations, including service as: director of the NYS CDFI Coalition; development director for Alternatives Impact; and director of communications at Cornell University Libraries. She also taught fundraising in the performing arts for seven years in Ithaca College's Theatre Arts Management program and has served as a fundraising consultant for numerous local nonprofits.
Bunge has served in her current role since October 2017. During this time, Bunge led efforts to expand and diversify the Board, develop staff and strengthen partnerships with community organizations. "Returning to the Hangar in this new role has been a real joy—we have all learned so much together," says Bunge. "The Hangar's staff, Board, company members and supporters are its greatest asset, and great theatre comes from the strength of these people. I will remain a steadfast fan and supporter!"
"MaryBeth was an incredible force, and truly made the Hangar Theatre Company staff a family," said Barakiva. "We are truly fortunate to have had her knowledge and experience, and to have her represent us in the Ithaca community."
INHS Receives Nearly $1 Million to Advance NY's Carbon Neutral Future
Governor Andrew M. Cuomo announced that INHS was awarded one of 28 prizes under the first round of the Buildings of Excellence Competition for its highly energy efficient affordable housing development in the Village of Trumansburg, Village Grove Apartments. The proposed project will receive $932,280 for its forty-unit multi-family rental building that is a component of the larger proposed Crescent Way subdivision.
Village Grove is expected to be INHS' greenest project to date, which will contribute to New York's carbon neutral future. The building will be one of the first affordable housing developments in upstate New York to attain Passive House certification and utilize ground source heat pumps, and plans to achieve NetZero through the purchase of off-site community solar.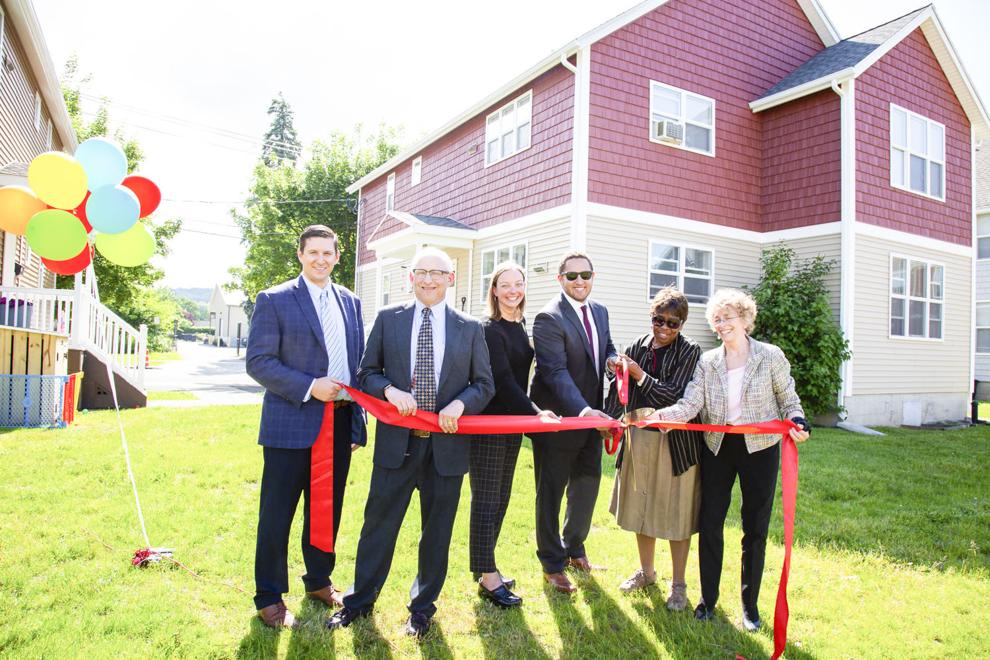 In March 2019, Governor Cuomo announced the launch of the $40 million Buildings of Excellence Competition through NYSERDA to advance the design, construction and operation of low- and zero-carbon emitting building projects that also provide comfortable, healthy and affordable living and working spaces. The program supports Governor Cuomo's Green New Deal, the most aggressive climate change program in the nation.
"Reducing harmful emissions from buildings is critically important to our carbon neutral future and a vital part of New York's aggressive strategy to curb the impacts of climate change and stimulate green economic development," Governor Cuomo said.
Awarded projects demonstrate low carbon performance, profitability and the ability to be adopted broadly to bring the buildings to scale throughout the state. New Yorkers alone pay about $35 billion annually for electricity and heating fuels, and buildings account for 59 percent of state-wide greenhouse gas emissions.
"INHS is committed to high quality building standards, and this funding will allow us to continue on our path of building sustainable affordable housing that improves the quality of life for our residents, and the community as a whole," said INHS Executive Director Johanna Anderson.
Love Living at Home's scholarship funding gets a boost
The Health Foundation for Western and Central New York has awarded Love Living at Home (LLH) a grant to help support its scholarship fund.
In addition, LLH has received grants from The Helen T. Howland Foundation as administered by the Community Foundation of Tompkins County and the 'Jane Foundation' of Community Foundation of Tompkins County.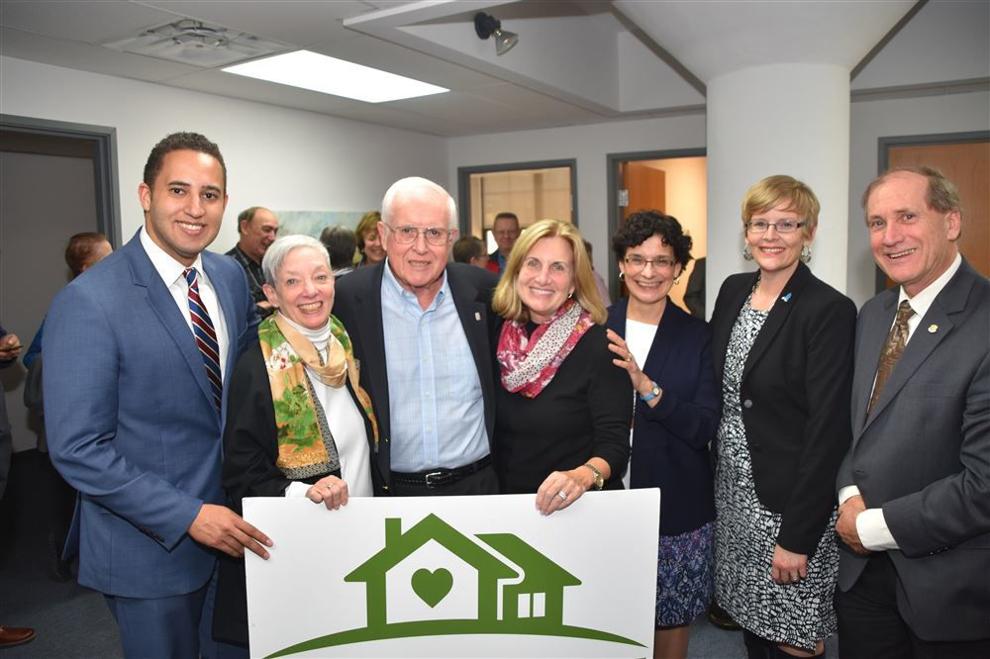 From the very beginning, the Love Living at Home Board of Directors has been deeply committed to having an inclusive membership which represents the diversity of Tompkins County. LLH has developed a Sponsored Membership Policy to help with the cost of membership or to waive the membership fee for anyone who indicates that the fee is a barrier to participation.
Love Living at Home's press release said the organization is greatly appreciative to the grantors that they now have designated revenue to help accelerate our inclusion of sponsored members.
"Each of us has personally come to realize that life, at this stage, is fluid. It is a time of need, but also a time to give back. I am proud that the support of dignity and independence for seniors is the very core of LLH's charitable mission," wrote Jim Quest, the organization's co-founder.
Bishops Carpet One Relocating after 97 Years of Serving the West End Community
Since 1923, Bishops has gone through many changes, grown and adapted with Ithaca and surrounding communities. The current owner of the store, David Pirko, has been there since 1967. After 97 years of being located on West State Street, Bishops is excited to announce that they will be relocating to 363 Elmira Road.
"We are excited to move to a new location that provides great possibilities for growth, excellent access for our customers," the company wrote in an announcement.
Bishops Carpet One is currently running a moving sale to help clean out some of the long-accumulated items from the last 97 years. The new location is expected to be open in March, with a grand opening to follow in late Spring.