You don't really mean that you don't like the way people protest, you mean you don't understand what they're protesting and that's where we'll start.
...
Glenn Epps is Interim Managing Editor of the Ithaca Times, He's? attended Sunday protests throughout the summer and during Sunday's Back the Blue protests, he spoke with supporters of the rally about the issues they had with the weekly Sunday protests. This article is a summation of that conversation and includes quotes gathered throughout the summer during weekly rallies.
...
What started out as a community gathering of people needing to express their outrage over global and national events has been transformed into a localization of frustrations targeted at addressing issues within the 10 perfect miles of Ithaca, N.Y.?
Back the Blue protests on Sept. 20 revealed a growing tension from misunderstanding community members about the purposes and need to protest here in Ithaca, N.Y. During at least two conversations with Back the Blue protestors, it became obvious to me that protestors on both sides have more questions than answers. Some questions date back to 2014 and some date back to 1492. In this article, I think I'll revisit parts of our conversation and hopefully that will shed some light on murky understandings.?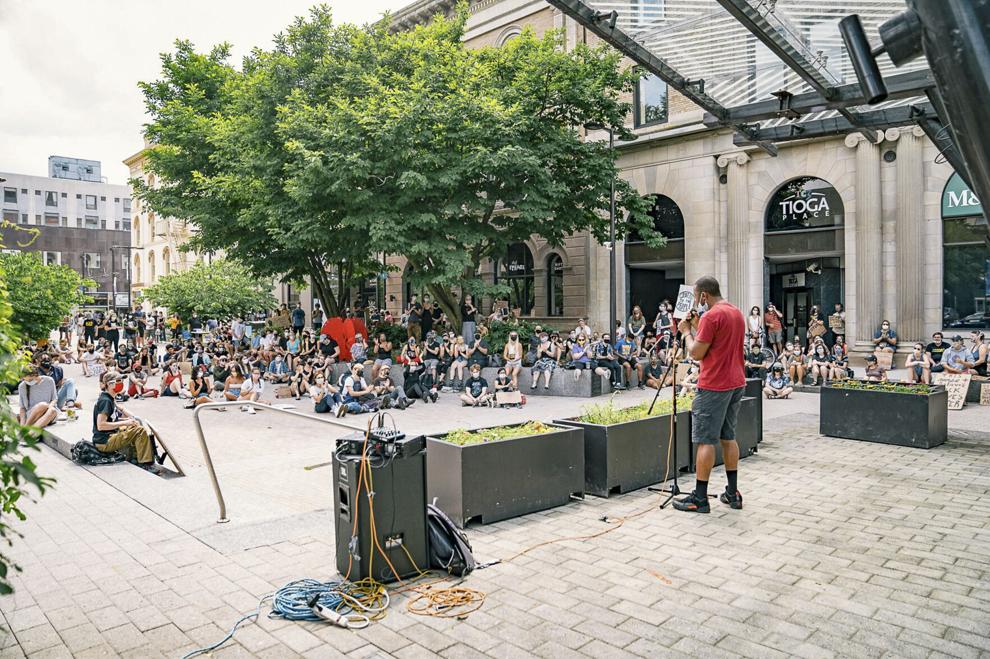 "What is Black Lives Matter?"
Black Lives Matter Foundation, Inc. is a global organization with a mission to eradicate white supremacy. It also aims to build local power to intervene in violence inflicted on Black communities by the state in the form of aggressive policing and vigilantes, which may look like neo-Nazis and race riot propagandists.?
While Ithaca's weekly protests are not directly affiliated with Black Lives Matter, protestors share some similar goals to the organization, namely eradicating racism within Ithaca's community, while other goals are more localized.
"What is the end goal of Black Lives Matter?"
"Is it necessary for [police] to be totally defunded? No. Is it necessary that they receive a decrease in funding? Yes" – Yasmin Rashid
Usually, weekly protests center on calls for some of the Ithaca Police Department's $13 million budget to be reallocated to public service non-profit programs like GIAC, Southside Community Center and Ithaca Youth Bureau. Other requests are on behalf of the West End Village, where residents of the privately owned, affordable housing development have reported untreated mold, infestation and dilapidation?issues, as well as limited access to many of the city's prominent and necessary features due to distance and limited transit.
This week, Southside Community Center, once suggested by city council member Seph Murtagh to be designated a cultural site, was forced to temporarily close and lay off its workers citing financial difficulties. As of 2018, public non-profit tax forms show that Southside employed only 13 people.
"Why Block Traffic? Where Does that Get You?"
As one protestor said: "A funeral lasts longer than 15 minutes."
Despite growing online repugnance by passersby or Facebook scrollers, the Sunday protesters are not ignorantly disobeying traffic laws. They congregate within intersections and along busy roads because the purpose of protest is to disrupt the everyday flow of everyday life. Would you have thought twice about the signs a group of protestors standing on the sidewalk were holding?
What the protesters have often failed to express is the purpose of a protest in Ithaca, N.Y. At least, that's what Sunday's clash revealed.?
When a group assembles in the road before an otherwise moving vehicle, the driver has four options: 1) Wait patiently for the obstructing group to clear; 2) Mow down the pedestrians; 3) Get out of the car and stand in solidarity or 4) Find another way around.?
While West Village is so far out of the way, you may rarely ever think about it, protestors for that particular cause give Ithacans a weekly reminder that life is inconvenient. The waits may be unreasonably long at times, but Flint has waited an unreasonably long time for potable drinking water and the West Village has waited an unreasonable amount of time for just one sidewalk.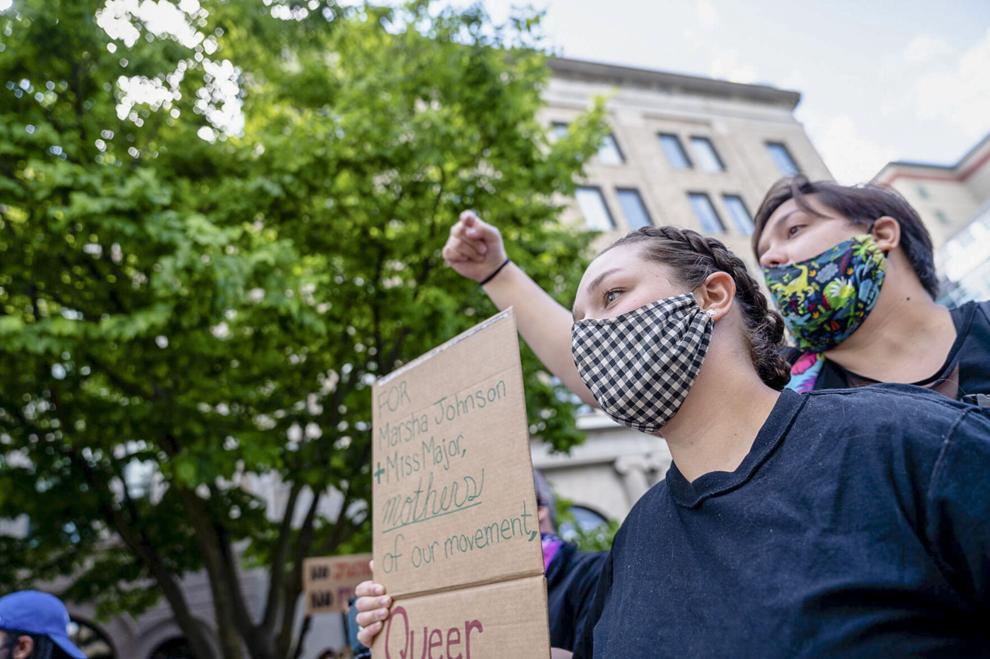 "I don't understand why you are protesting in Ithaca?"
"It's important at times for me to explain what I mean when I talk about a thing, so when I point out a problem, I don't mean you, I mean the system. But at some point that doesn't only frustrate me but it starts to diminish my argument," –Yasmin Rashid
In the grand scheme of life, as in Ithaca, the people with power (or money) make the decisions, whether it be landowners or politicians— and it's those voices that we often listen to. Protesters argue that shouldn't be the case. In general, people, in a town like Ithaca, should be able to have their most basic needs met.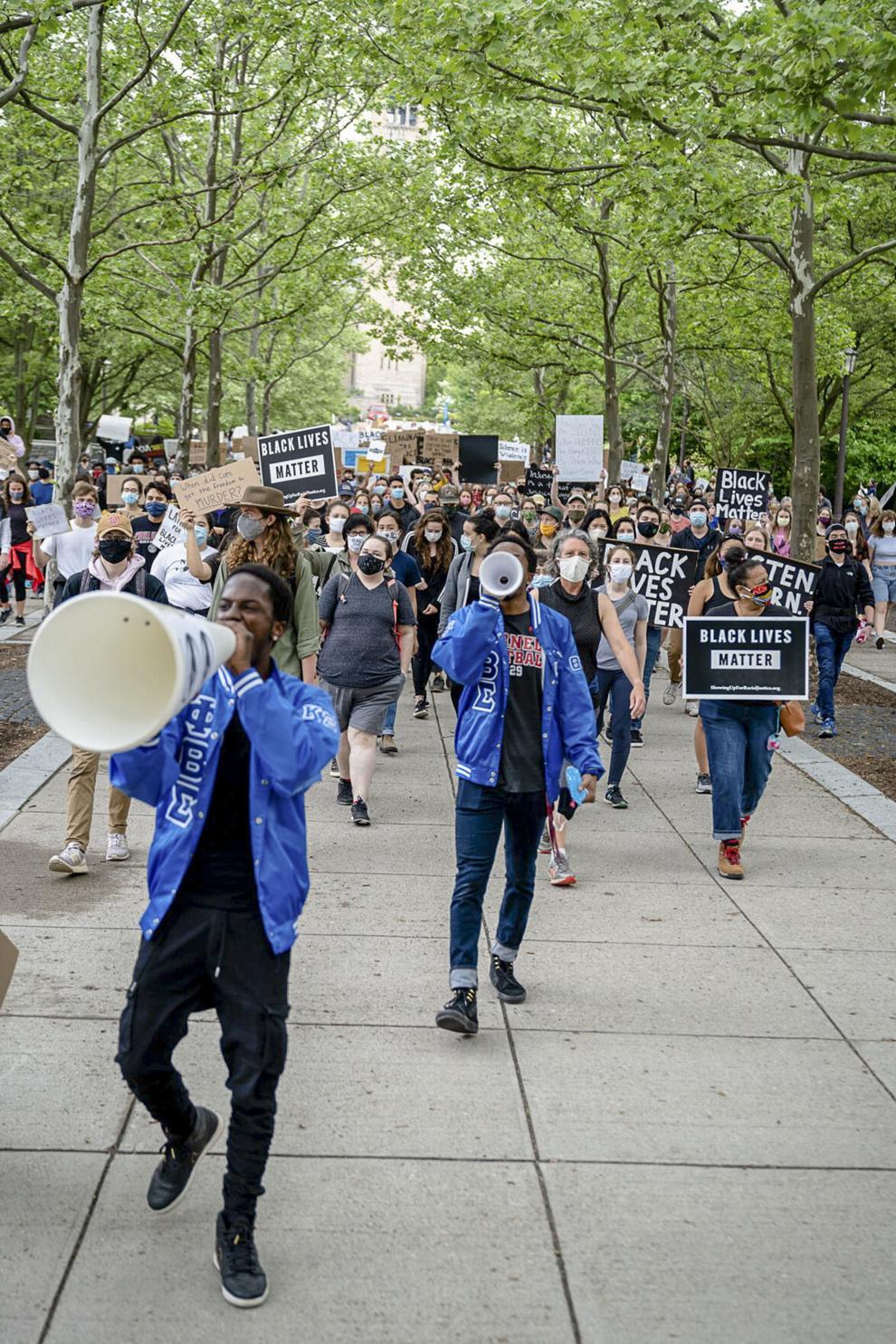 When I last met Jordan Clemons, the original emcee of the weekly rallies, he was trying to bring attention to the governmental neglect of the West End Village community and he'd proposed an idea to fix it: the Unbroken Promise Initiative. The initiative focused on raising money for the sole purpose of creating the necessary resources for the community: accessible food markets, after school programs, social and community programs, health facilities, etc.?
That was back in June and most of July. Nowadays, Clemons spends nearly all of his time manifesting the vision -- negotiating with investors, speaking with city council people and acting as a liaison between both of those parties and the West End Village community.?
"I just think the rioting has to stop and now police have targets on their back."
On June 3, protestors gathered in the Bernie Milton Pavillion to protest the unjust killing of George Floyd, who died due to asphyxiation, a direct result of the arresting officers kneeling position on Floyd's neck for eight minutes while Floyd gasped for breath and cried for help.?
For 17 weeks since, protestors in Ithaca have gathered not just to protest Floyd's death, but also the deaths of Breonna Taylor, killed following a raid that is considered illegal in Ithaca, and Ahmaud Arbery, slain unjustly by vigilantes, Daniel Prude, who died due to the negligence of officers, Sean Greenwood, an Ithacan who was shot in the back, and the unwarranted arrests of Cadji Ferguson and Rose de Groat.?
Protests and riots are the language of the unheard -- they are rarely unwarranted and the cost is always great. However, police officers remain safe and their jobs remain secured. We do not live in an episode of "Watchmen," (which I highly suggest you watch).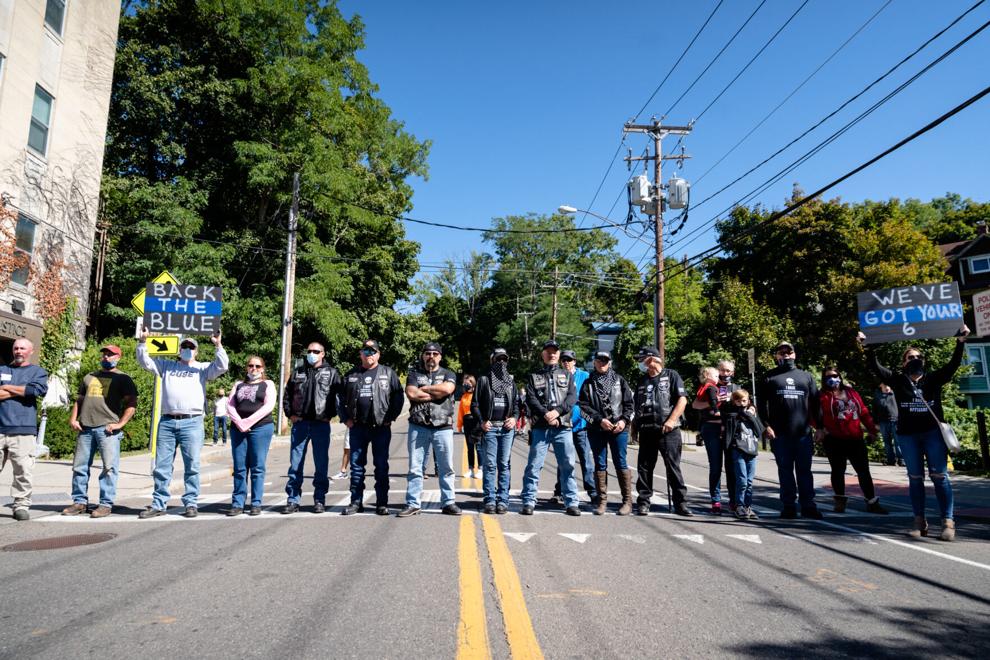 "Last year more white people were killed by police than black people, what do you think about that," said one protestor.
Do you think the death was unwarranted? Do you think justice should be brought on the officer? In that case, you should protest too.
In the midst of an uncompromising pandemic, unprecedented joblessness and homelessness, and an unabashed political divide, mutual understanding and radical love is more necessary now than ever. Without it we're sitting ducks, but with it, we may not only realize we're all searching for the same solution, we may also stand a flapping chance of realizing it.