In celebration of her newly released career-spanning album, "An Evening of New York Songs and Stories," Suzanne Vega ("Luka," "Tom's Diner," "Blood Makes Noise" and "Left of Center," a personal favorite from the "Pretty in Pink" soundtrack) will play two globally live streamed concerts from NYC's iconic Blue Note Jazz Club in Greenwich Village. The first will go live on Oct. 7 at 9 p.m. EST and the second will go live on Oct. 8 at 3 p.m. EST.
Suzanne Vega spoke to the Ithaca Times about live streaming, making her new film, the "Pretty in Pink" soundtrack, and Philip Glass and Joe Jackson.
IT: You're the first performer I've talked to since everything shut down. How are you?
SV:? I've been holding up okay, thanks. Surprisingly busy for someone who's staying home night and day.
IT: It's probably good for your art – fewer distractions.
SV: Oh, I've got plenty of distractions.
IT: [laughs]
SV: But I know what you mean. I'm not on tour, but I'm holding up pretty well. Thank you.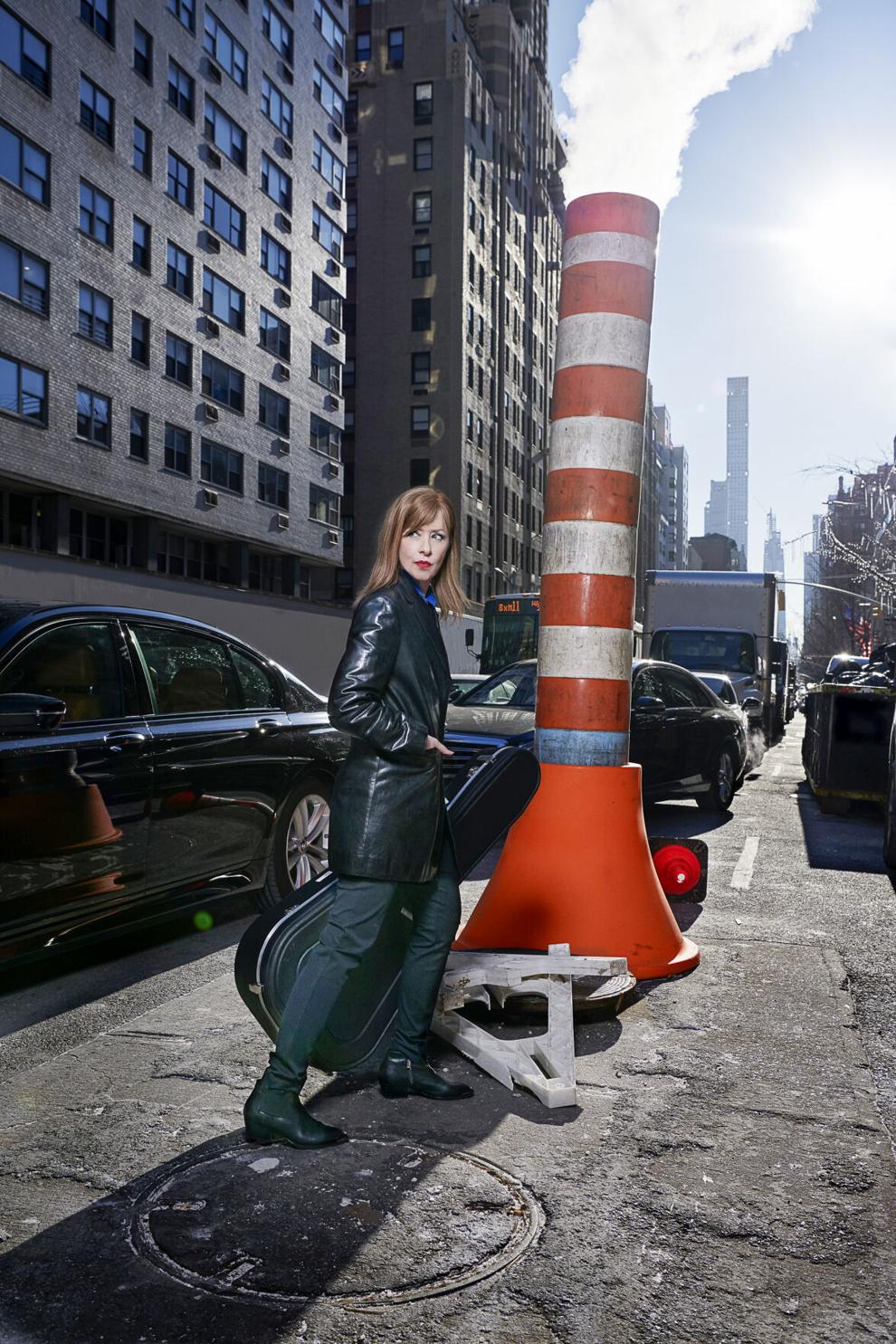 IT: I'm curious about this live streaming format, as opposed to traditional live shows.
SV: Yeah, I've done three of them from my house, and each one sort of grew a little bit more from the previous one. So it's weird. It's not like anything else. You have to imagine the audience there, you have to perform as though – you're really performing to the camera. It's really more like doing a film. I did a film last year, so it's kind of like that. You play to the camera. Last fall, I did a film of Carson McCullers's play "Lover Beloved."
IT: Where did the notion come to turn that into something more visual?
SV: I told a friend of mine that I had this fantasy of just making a film that was sort of like a documentary, just to get it down on film. 'Cause I'd done the play a couple of years ago, but I was sort of longing to have something a little more permanent than just the memory of the play. We did it last fall down in Austin. Tomorrow I'll be seeing the whole thing from beginning to end with the music.
IT: The "Pretty in Pink" soundtrack was pretty irresistible. I think it's one of the better movie soundtracks of the era.
SV: Yeah, the people who put that together were brilliant, and it's definitely lasted through time.
IT: You started out learning to write songs, so what happens when you collaborate with Philip Glass and Joe Jackson? What, if anything, rubs off?
SV: What rubs off? Each person I work with, I learn something new, and of course I always try to remain myself. With Philip Glass, I was just awed at his work ethic. He works all mornings and he's very disciplined about it. If he comes to a party he'll go early. I had a Christmas party once, and he showed up at, like, six o'clock. Like, way before anybody else. Had a bite to eat with me and then went home before anyone else showed up, saying he had to get home and get up early for work. That's one thing I learned from him: to work hard. With Joe Jackson, he's such a natural. He's such a natural musician.
?