Lisa Duggan is currently a professor of social and cultural analysis at New York University, and was the former president of the American Studies Association during 2014-15. She is also the author of a number of previous books about gender, cultural politics, and sexuality, and has a new book out titled "Mean Girl: Ayn Rand and the Culture of Greed," (University of California Press).?
Recently the Ithaca Times interviewed Duggan via email on the unsettling messages in Rand's work. Duggan gives a sense of context to the Neoliberalism that Rand championed during her lifetime and examines Rand's growth as a popular writer, a political/philosophical cult leader, and a public figure.
Ithaca Times: As someone who has spent time reading Ayn Rand and researching her background — talk about why you decided to write about Rand in a concise way with your recent book?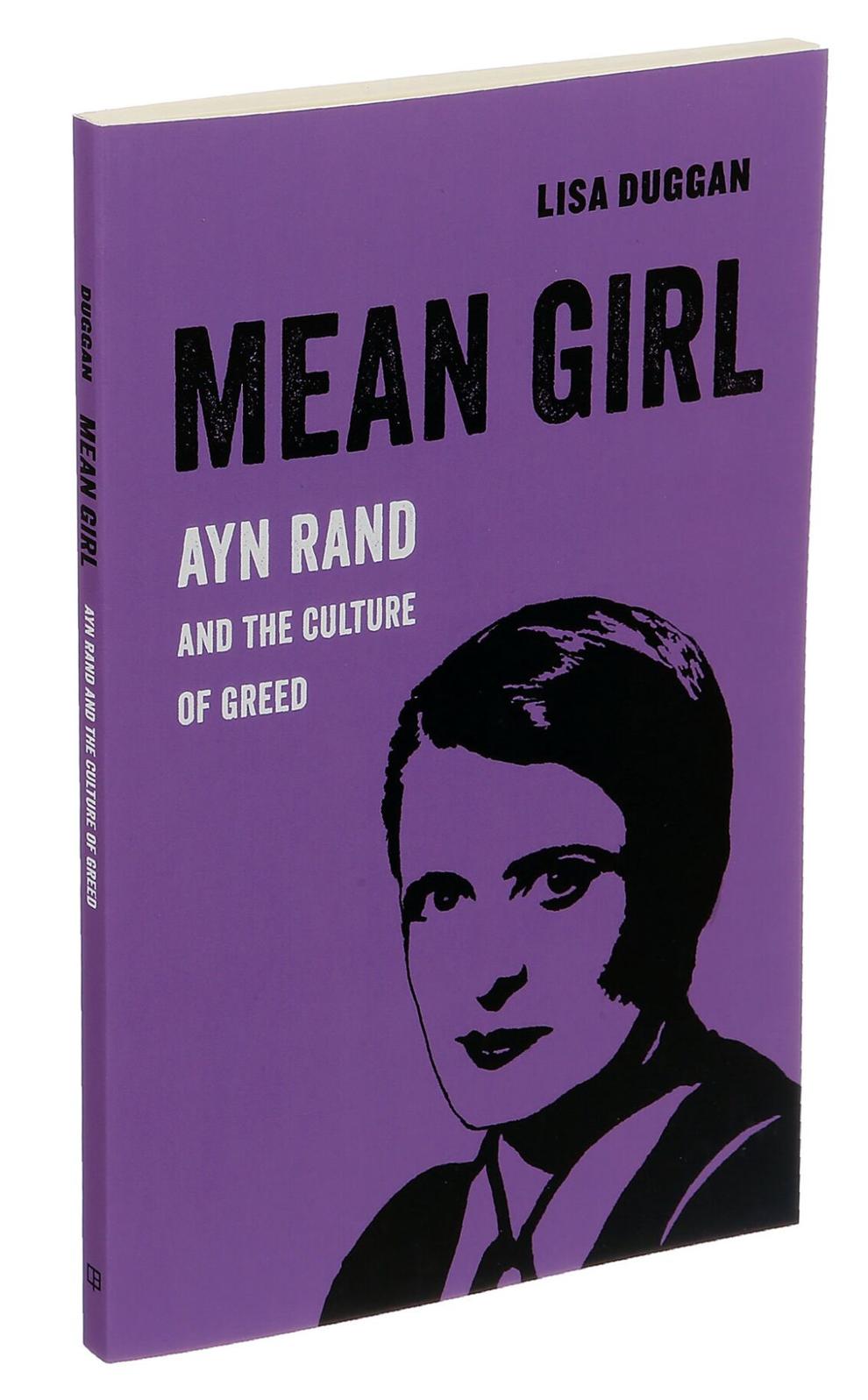 Lisa Duggan: Ayn Rand has had a huge impact on our current political culture. I want to write about how and why that happened.?
IT: How did Rand arrive at her personal philosophy known as Objectivism?
LD: She was influenced by her experience in Russia, where she was born. In the wake of the Bolshevik Revolution, she developed a commitment to the principles and practice of Western "civilization" and capitalism; she built her philosophy around that commitment.
IT: Can you talk about the interest by people in Objectivism and how it seems to oppose Christian values of helping and loving ones' neighbors?
LD: Very few people are committed to Objectivism. Many more people are devoted fans of her fiction, and they mostly ignore her atheism.
IT: Beyond Objectivism, why do you think Rand still affects so much of our culture and seems to give a feeling of assurance in Neoliberal politics and global capitalism? Can you talk about the "greed is good" refrain, which is the key to Objectivism, and how former Reserve Chair Alan Greenspan was influenced and seemed to shape banking and monetary policy based on Rand's philosophy???
LD:? Greenspan was part of Rand's inner circle, and he advanced Neoliberal policies of deregulation. But Rand herself was not a Neoliberal. She died in 1982 just as Neoliberalism was becoming state policy in the US and UK. But her advocacy of inequality, her contempt and indifference for those without wealth and power, infused the zeitgeist of Neoliberal capitalism.?
IT: There is a slow change occurring with current organizing of global racial movements, feminists' efforts, environmental groups working to protect the planet, and the anti-Neoliberal left.? What is the fundamental flaw people are discovering in Ayn Rand's Objectivist philosophy??
LD: People don't generally read Objectivist philosophy, they read Rand's fiction and are affected by the feelings, fantasies and desires that she sketches. The cruelty and greed that she advocates are anathema to the left, or to any social movement committed to equality, empathy and solidarity. ?